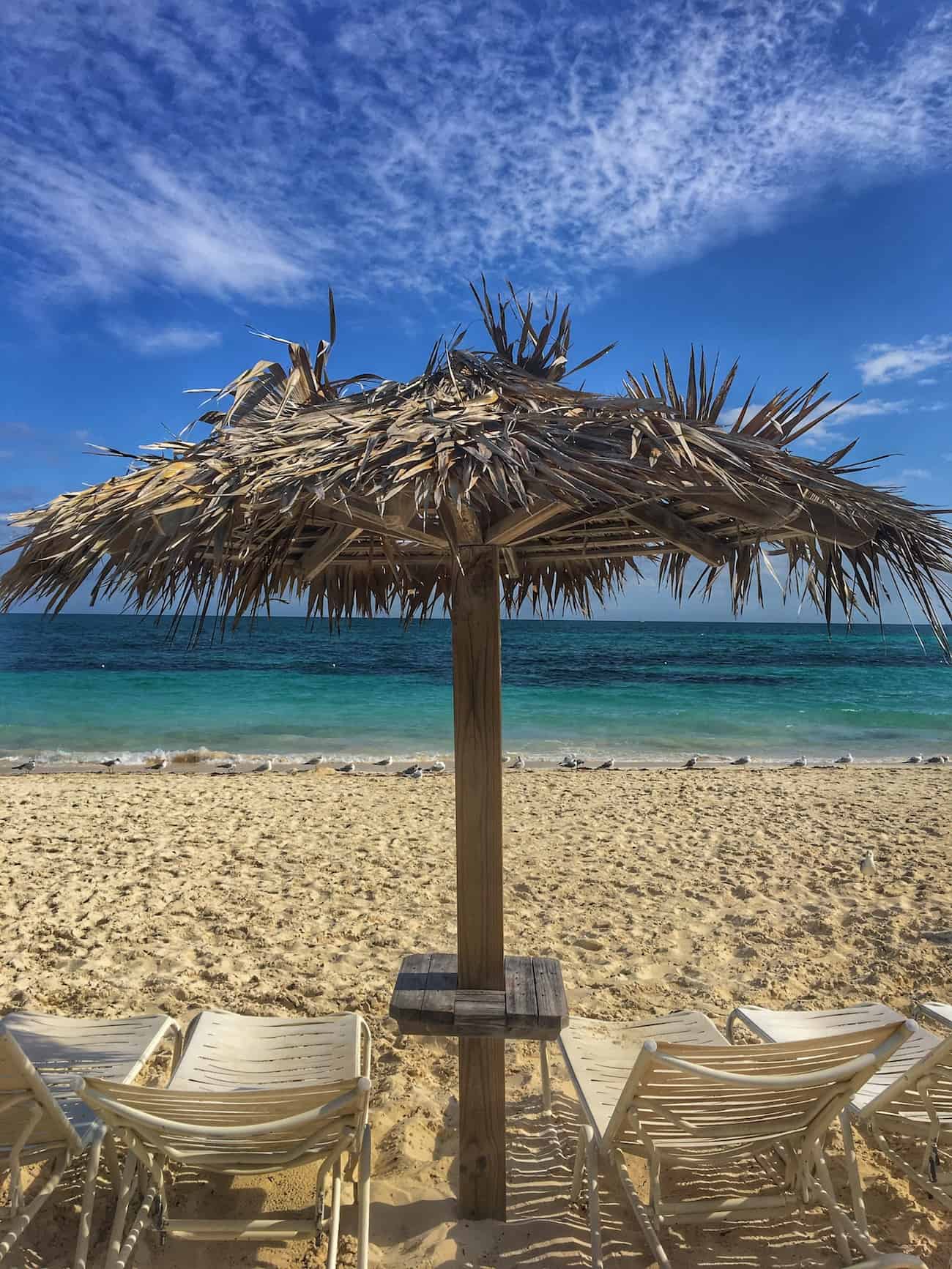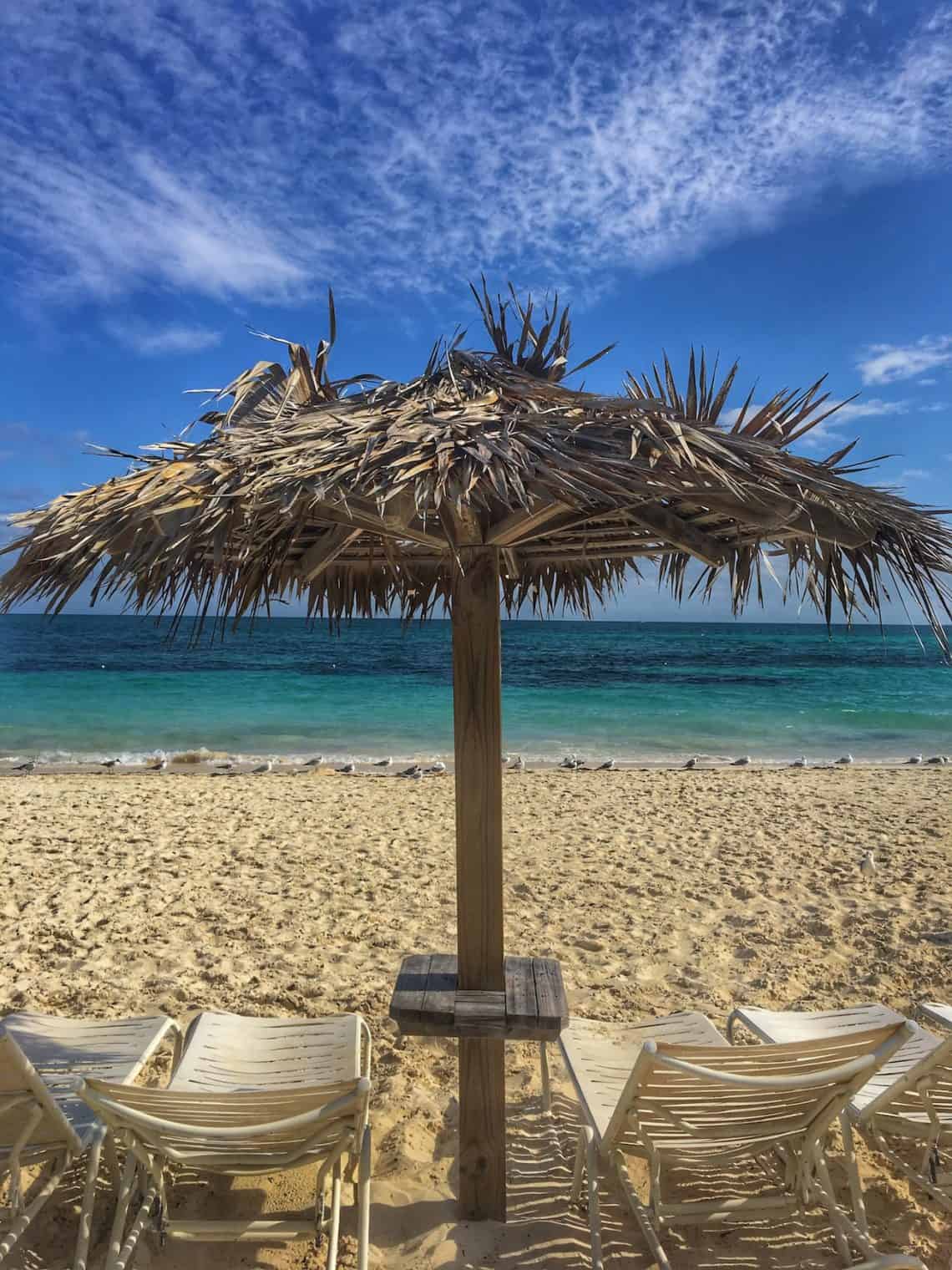 Freeport in February: A Day in the Port of Freeport, Bahamas
*This post may include affiliate links, which means I may receive a small commission for purchases made through links in this post at no additional cost to you.  Please read my full disclosure here.
Last February my mom and I took a 5-day cruise from Charleston to the Bahamas to celebrate our birthdays. We had been talking about going for years, but we finally took action and went last year!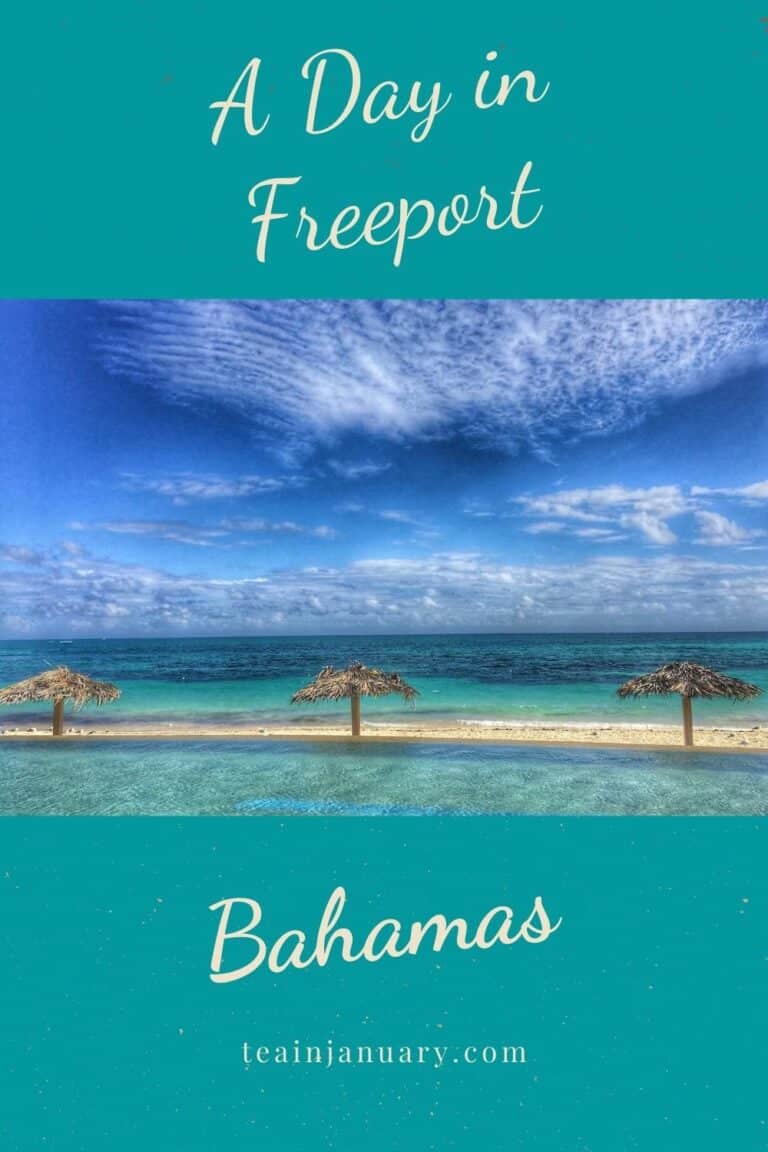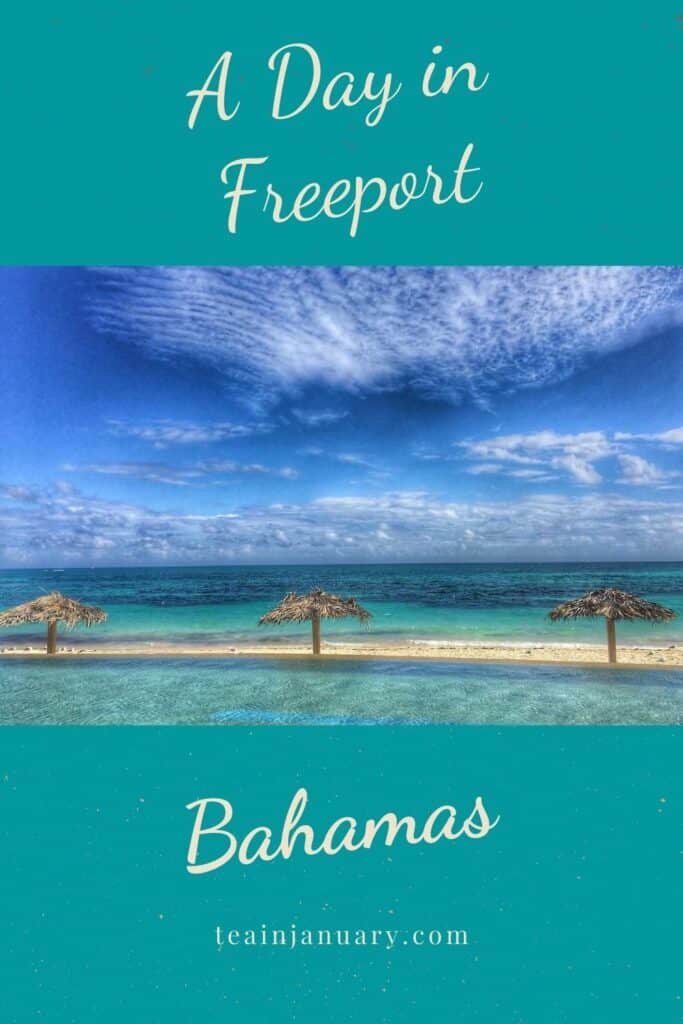 It turns out that February is a great month to book a cruise. We found a great last-minute deal to escape the cold… and we discovered two new ports we hadn't been to yet – one of which was Freeport in the Bahamas!
In our usual style, we booked our cruise 3 weeks before the sailing date. Just enough time to plan a little, pack, and get ready to take off to sunny weather. I started making my packing list right away.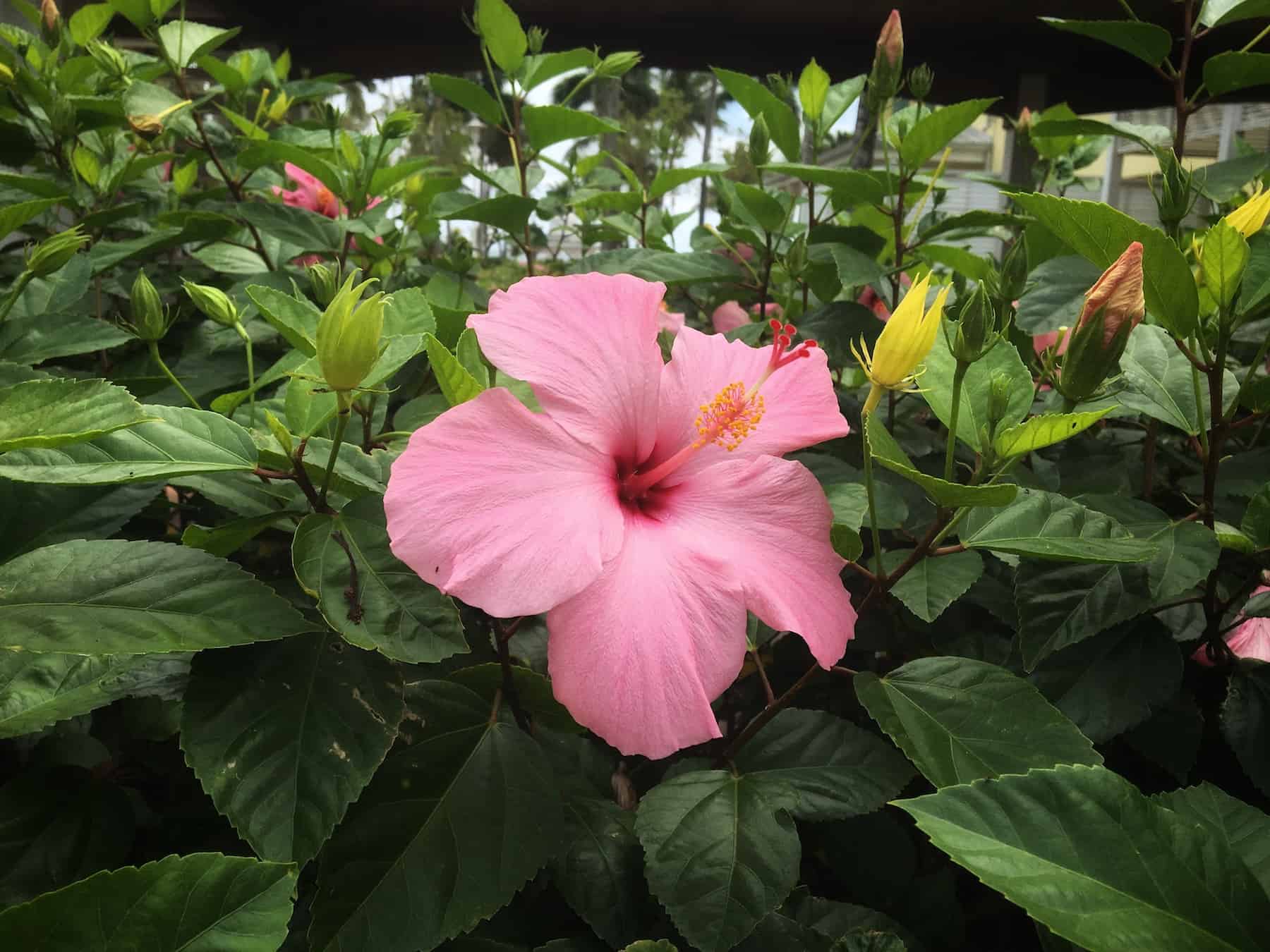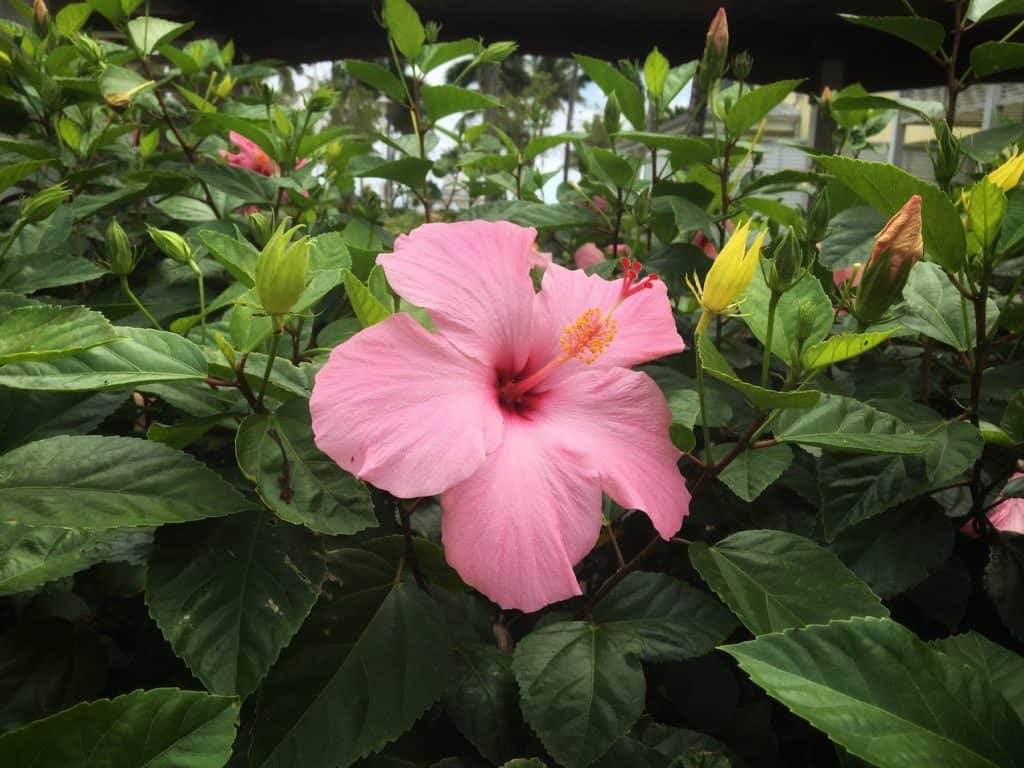 Arriving in Freeport
We reached Freeport on Day 3 of our 5-day itinerary on the Carnival Ecstasy. Leading up to this day on our cruise, my mom made sure to take every chance she had to ask the crew members what we should do in this port. Guest services, dining room staff, bartenders, and even a security officer! My mom loves talking to people. We found out that our ship normally goes to Nassau, so there wasn't a whole lot of advice about what to do in Freeport. Which was no problem, since I had already planned what we would do (of course!) – we were going to spend the day at the beach at Grand Lucayan.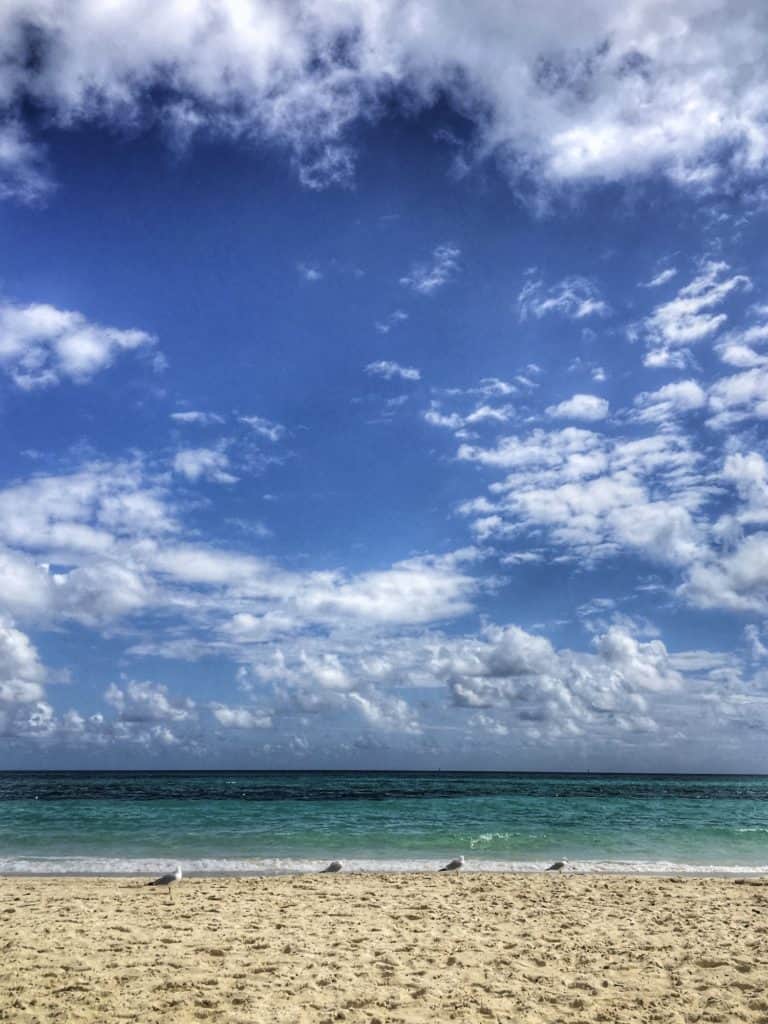 Getting to the beach
Freeport is a nice port for the fact that you can walk right off the ship without having to take a tender. However, it does require a little planning ahead, since the beaches and shopping area are about a 15-20 minute drive away from the port. There were plenty of taxis waiting right outside, so it was easy and we didn't need an expensive, prepaid excursion to really enjoy this port.
We took a taxi over to Grand Lucayan and spent the afternoon there (we got a late start!). We purchased day passes once we got there, which gave us access to the resort amenities, including beach chairs to use, access to the pools, and free wifi. And there was hardly anyone there! It was our own luxurious paradise for the afternoon. We even had the pool to ourselves for a bit.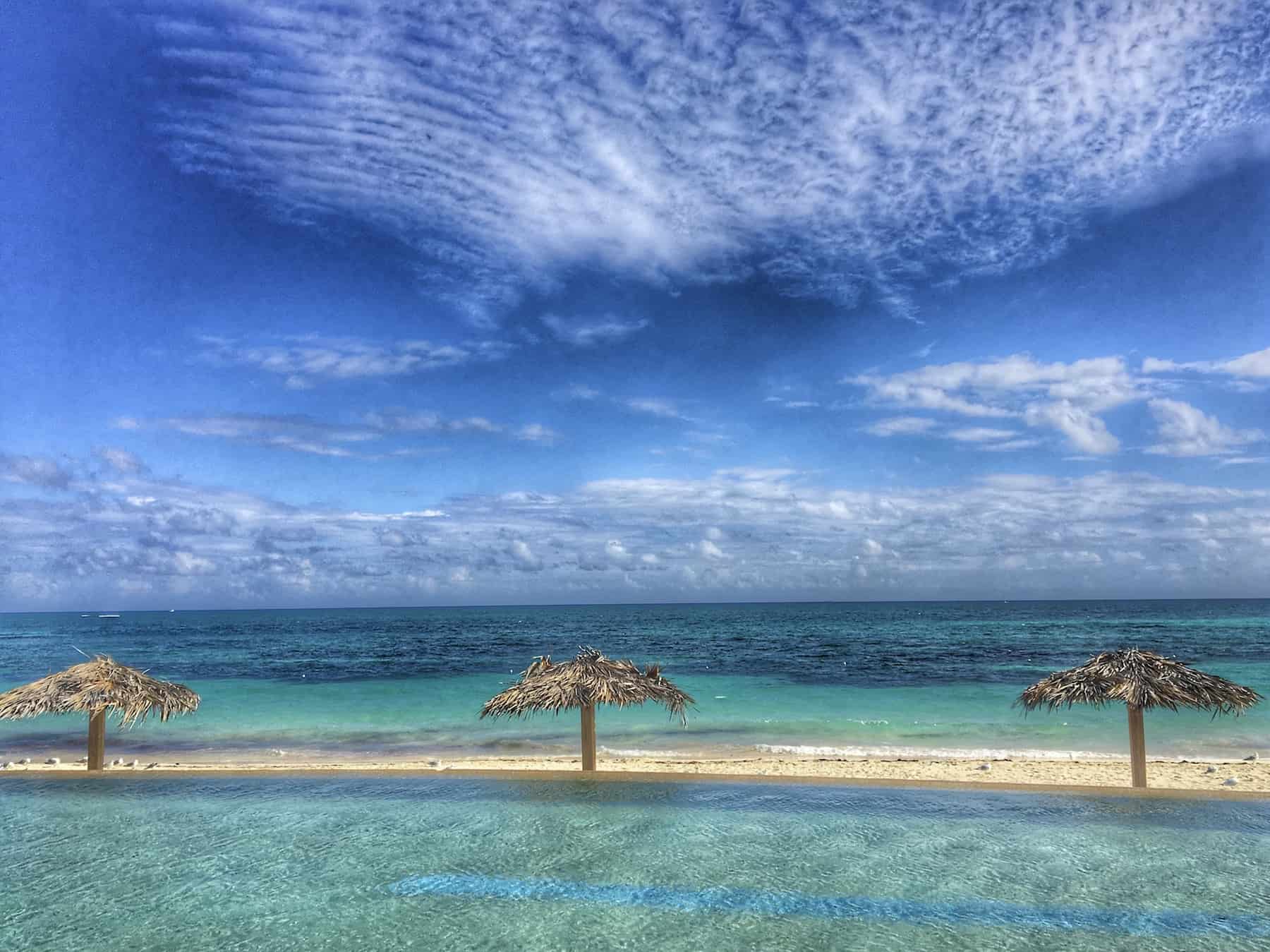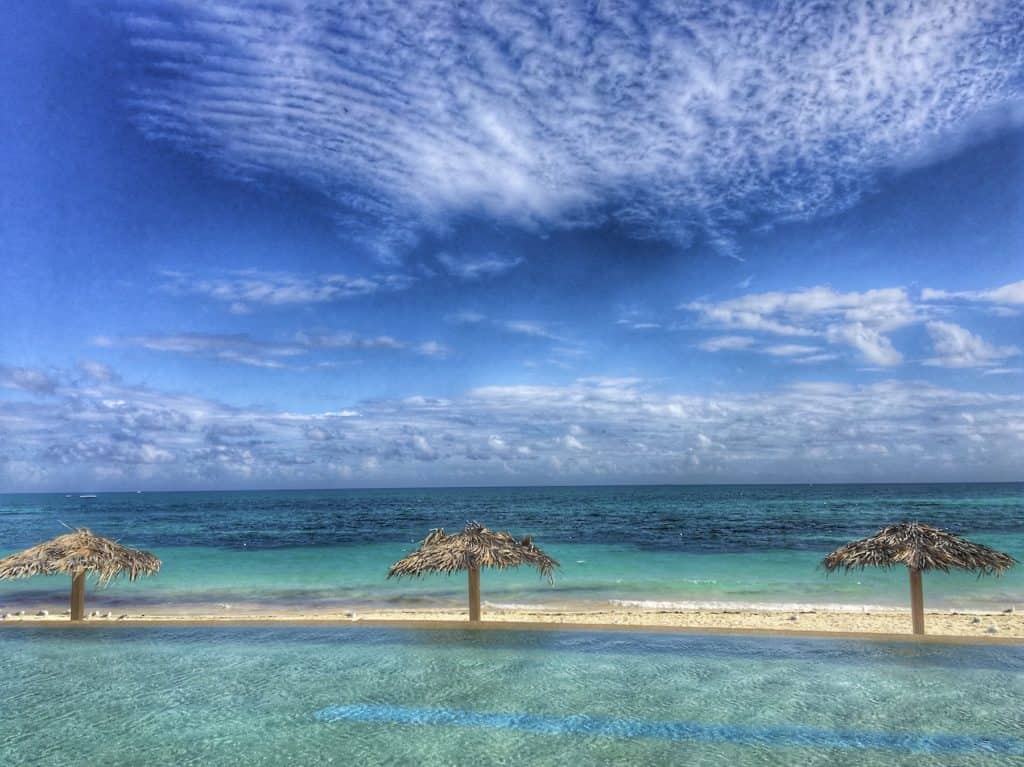 What's the weather like?
February is considered a cold month in Freeport, with an average temperature of 77.4°F – as opposed to August, when the average temperature is 92.1°F. And even though February is a "cold" month, the water is still warm! The sea water temperature is around 78°F this time of year. I don't know exactly what temperature the water was that day, but I do know it was warm enough that my mom jumped right in (that says a lot!).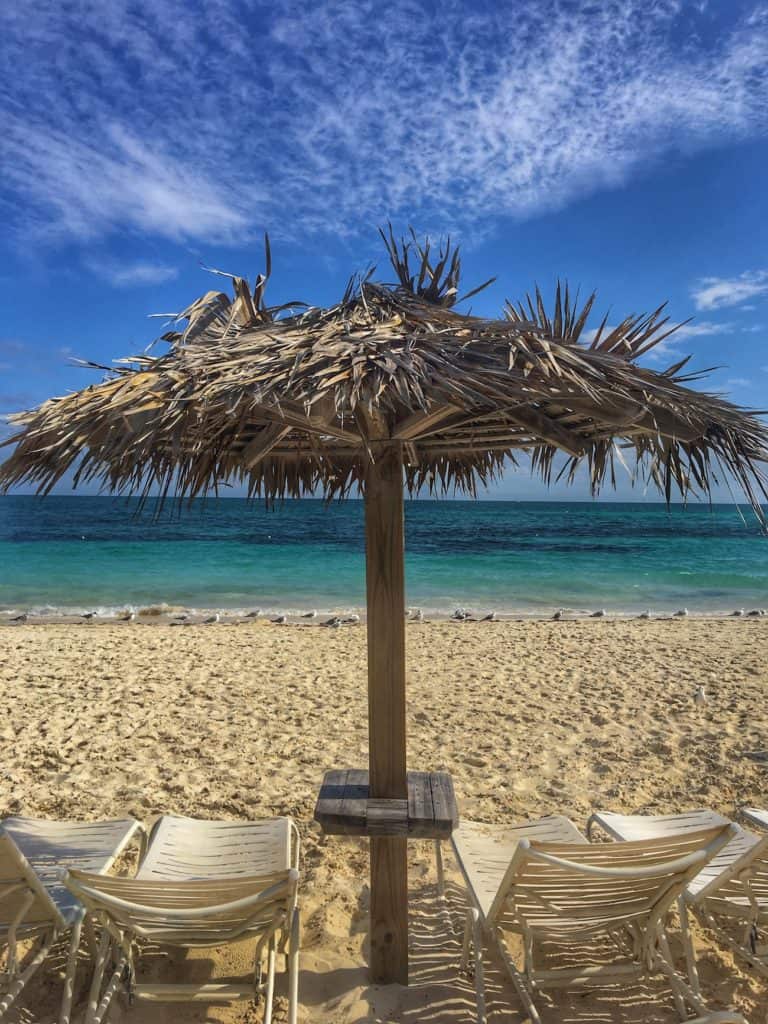 At the Grand Lucayan Resort
After we floated in the gentle waves of the Caribbean, we relaxed in the sun on our beach chairs and watched the birds. A man came by selling handmade jewelry he made himself, and we bought anklets which he resized to fit us.
We made our way over to the beach bar and had some drinks by the pool, and a DJ was playing beach music. You know that saying – Dance like nobody's watching? That's my mom. She danced with her drink by the edge of the pool to Bob Marley. It used to embarrass me so much when she would do things like that, but now it inspires me! Her free spirit makes everyone around her smile and laugh. I captured it on video so we'll see if she'll let me post a clip of it!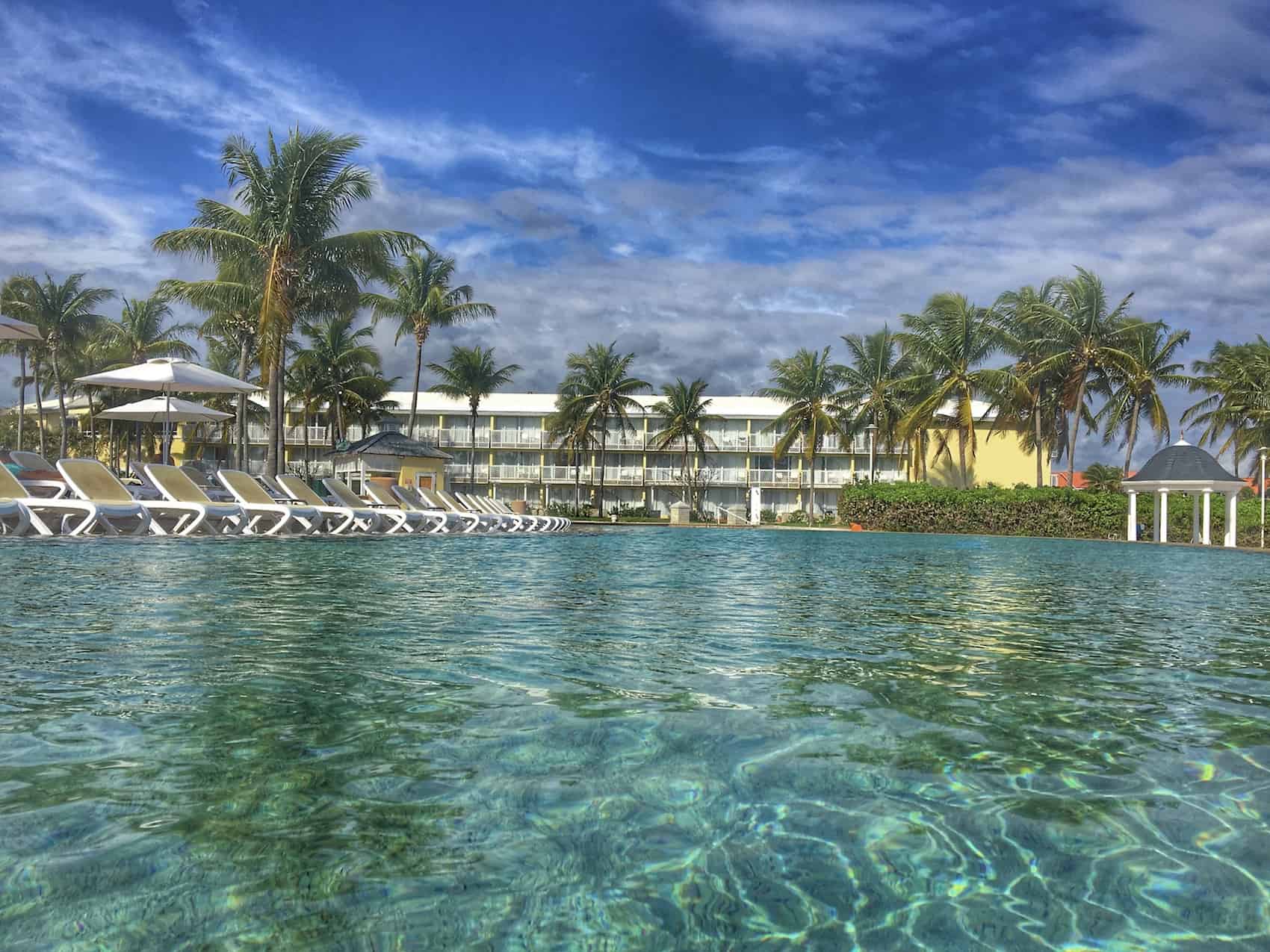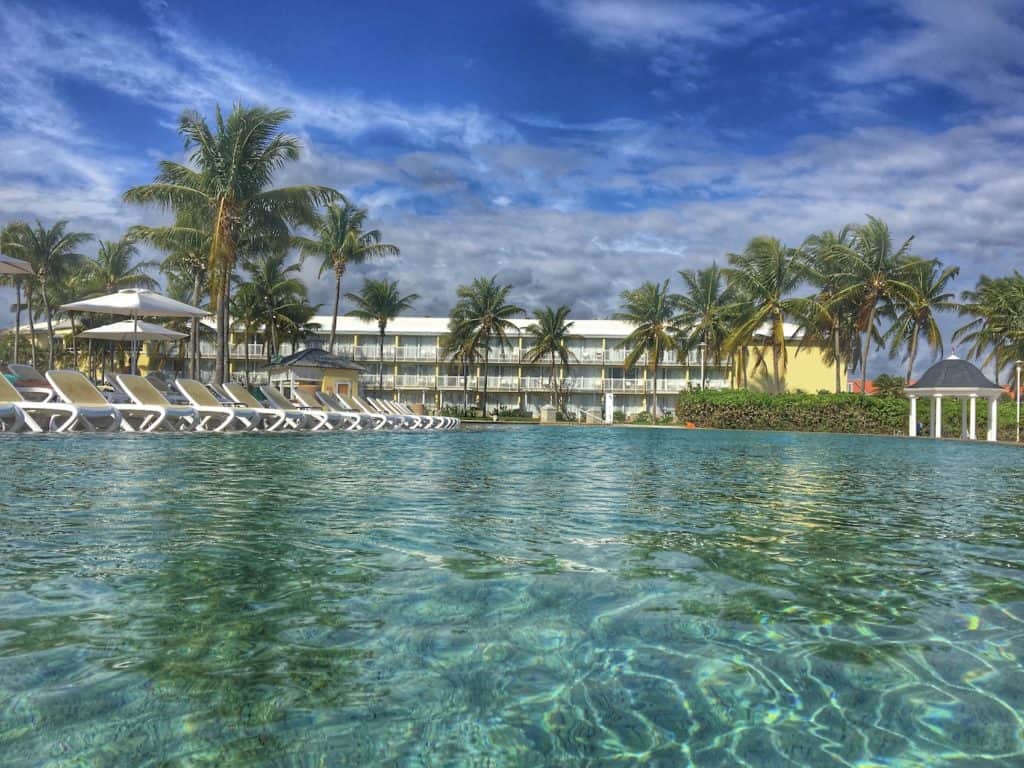 Shopping at Port Lucaya Marketplace
We enjoyed ourselves so much that we didn't notice that our time was starting to run out. My mom wanted to do some shopping before heading back to the ship, but we didn't want to leave the resort. We stayed until it was time to go back to catch our taxi. However… the taxi was a little late, so while we were waiting we walked over to Colombian Emeralds.
It turned out to be a little farther than we thought, and we almost didn't make it back to the ship in time because of that shopping trip. We wouldn't have complained, though, to be able to stay in Freeport longer!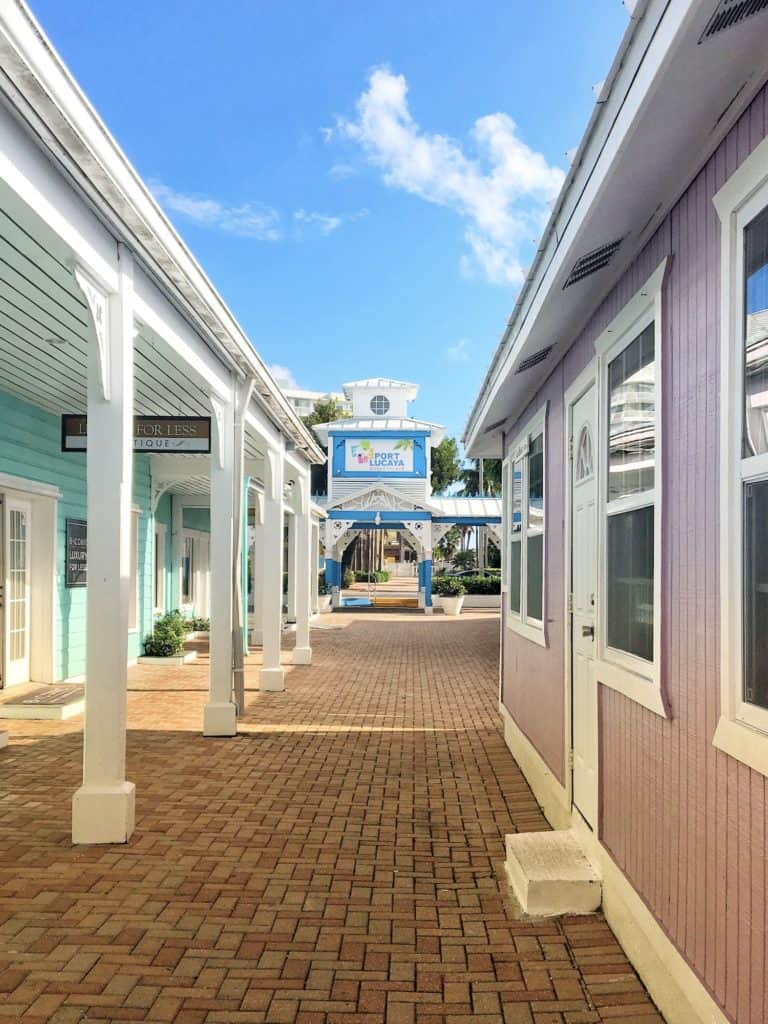 It's been almost a year now since that trip, and since that time Freeport was devastated by Hurricane Dorian. I reached out to Grand Lucayan and confirmed that they're open and offering day passes. Here's the information they sent me (current at the time of this post).
Grand Lucayan Day Passes
Regular day passes (9am-6pm)
$21.00 (inclusive of tax) adults (12yrs and older)
$10.50 (inclusive of tax) children (under 12yrs -ID required)
All Inclusive Day pass (8am-5pm)
$78.00 (inclusive of tax) adults (18yrs and older)
$39.00 (inclusive of tax) children (17yrs and under)
Includes lunch at Portobello's Restaurant, Waves Bar & Grill (weather permitting) and light snacks at Aroma Café; unlimited local draft beer, house wine, house brand mixed drinks, tropical and soft drinks.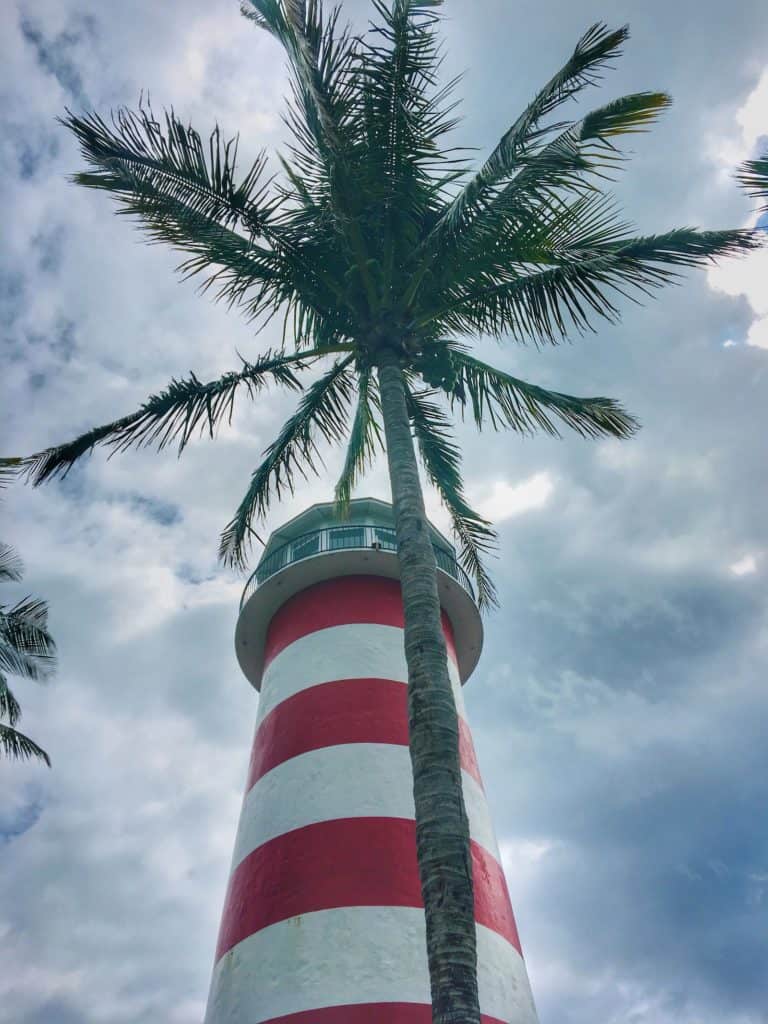 If you liked this post, you may also like Dreaming of Dominica and 9 Must-Visit Restaurants in South Beach Miami.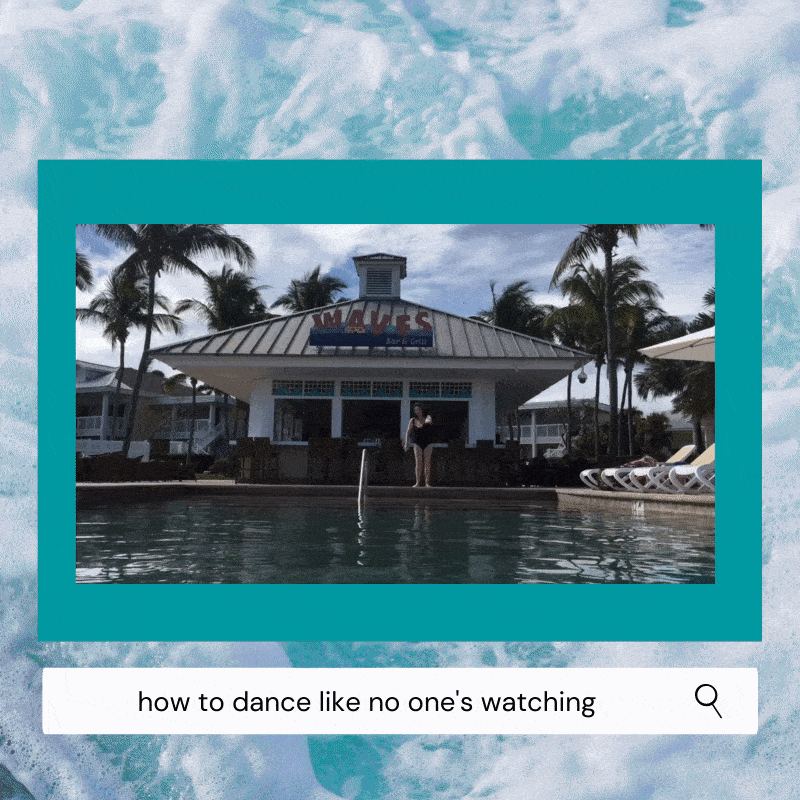 Do you have a favorite memory of a trip with your mom? Let me know in the comments!
Chai for now!