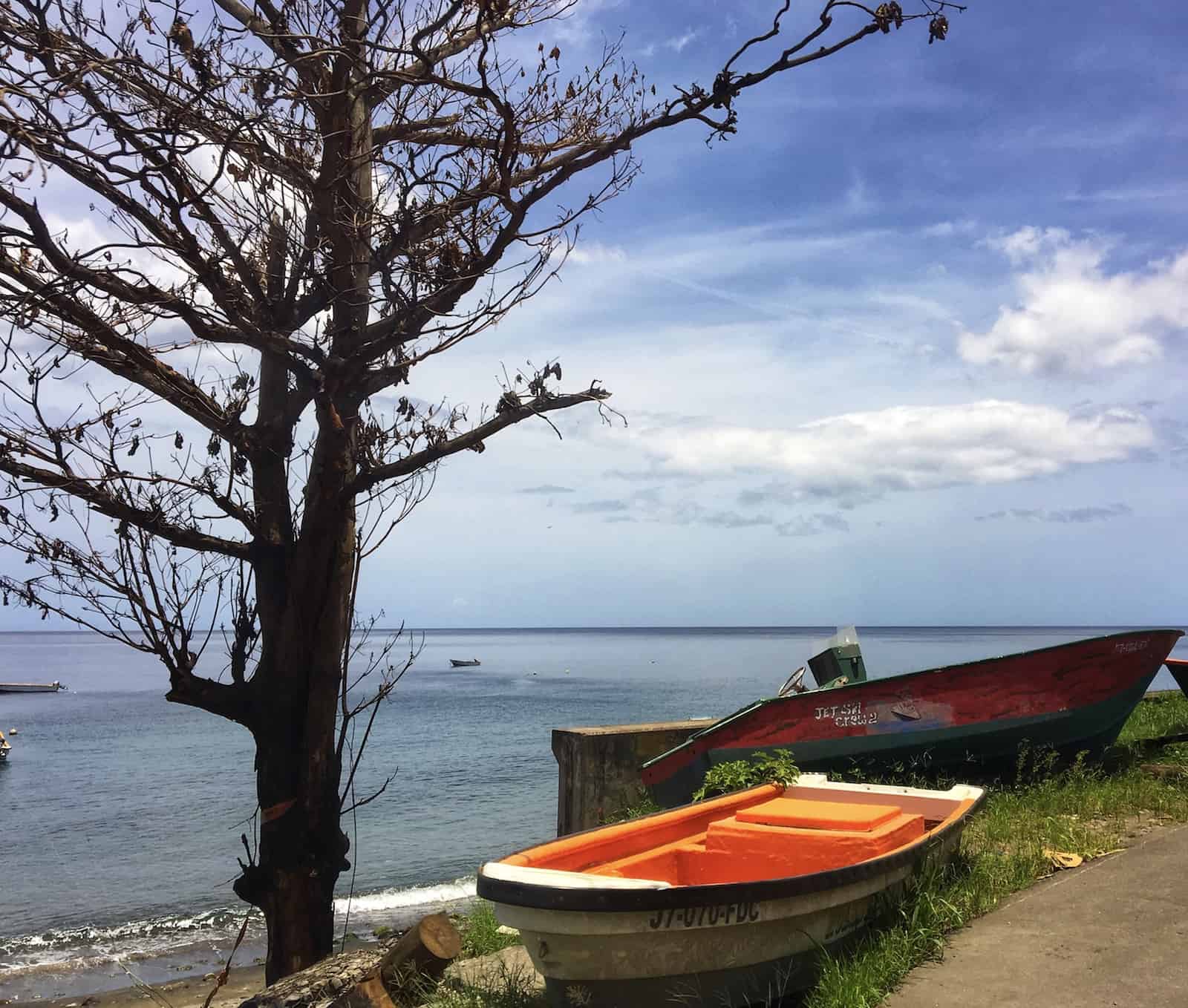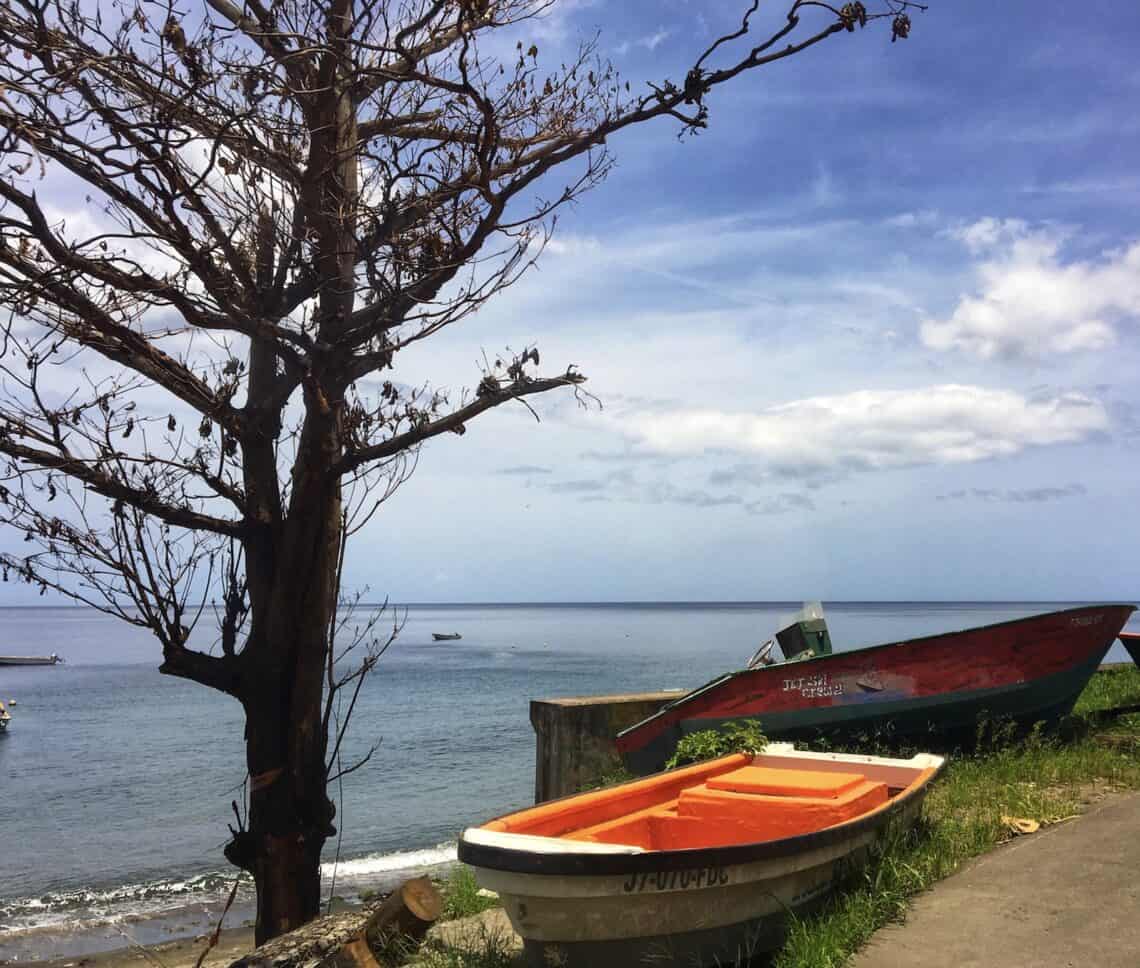 *This post may include affiliate links, which means I may receive a small commission for purchases made through links in this post at no additional cost to you.  Please read my full disclosure here.
It's a cold and misty January day today, with more rain in the forecast tonight and tomorrow.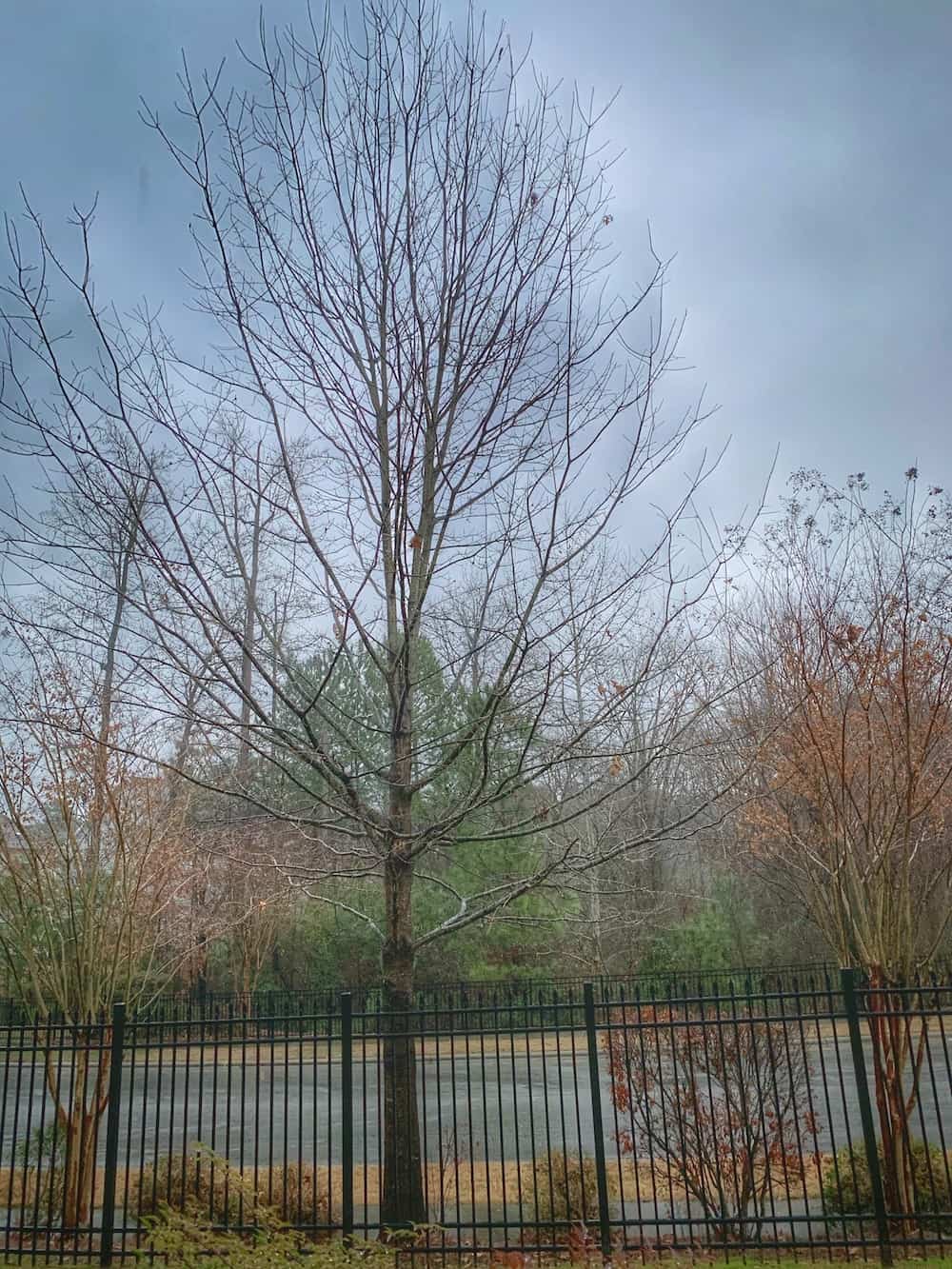 It's the kind of day where you can't help but daydream about sunshine and warmer weather. Like the kind you find in the Caribbean.
One of the most exotic places I've been to is Dominica. Tropical rainforests, waterfalls, black volcanic sand beaches…and sunshine.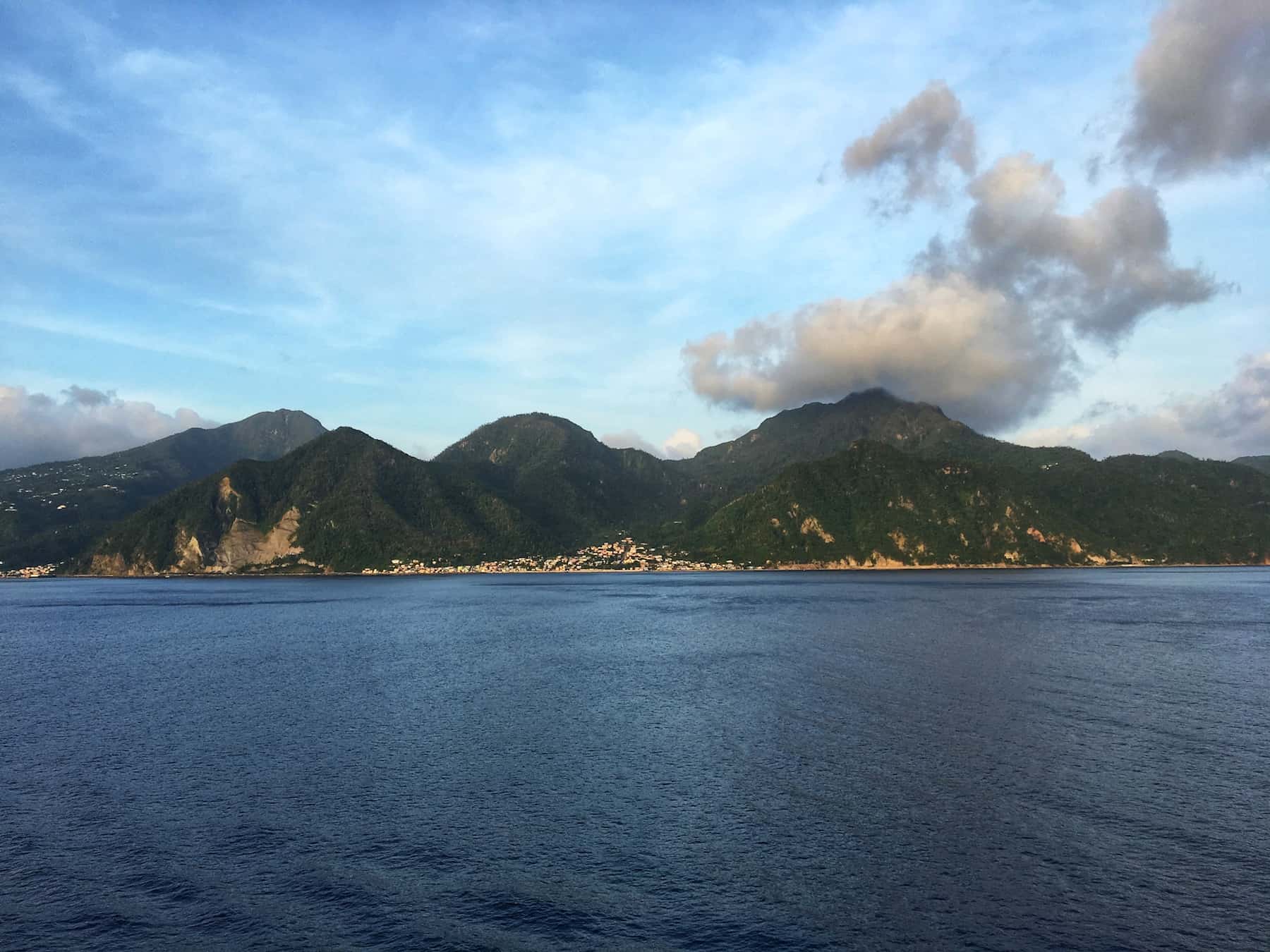 Before visiting this island, I didn't know what to expect. There's not a lot of information online like there is for other more popular destinations in the Caribbean, and even the port chats on Ship Mate were pretty sparse. Then again, Dominica isn't usually on the itinerary for most large cruise ships.
I think that's part of what makes it feel so exotic.
That, and Pirates of the Caribbean was filmed there.
We were lucky enough to have Dominica as one of our port days while cruising on the Carnival Fascination out of San Juan. Jumping out of bed after enjoying our room service breakfast, we hopped on a tour bus, ready for adventure. And it really was an adventure.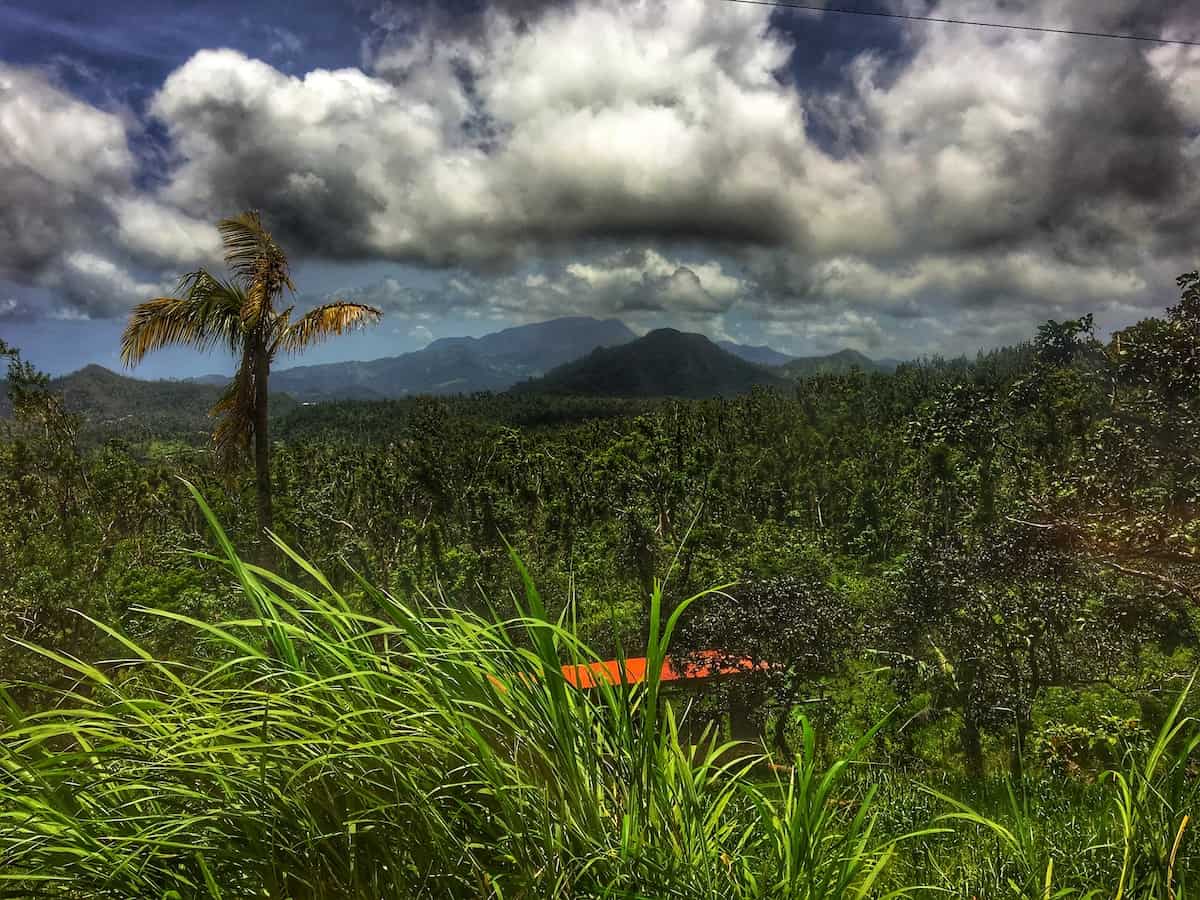 We traveled through the mountains, winding over narrow, crumbling roads. Sitting next to the window I had to close my eyes as we traveled along the edges of cliffs.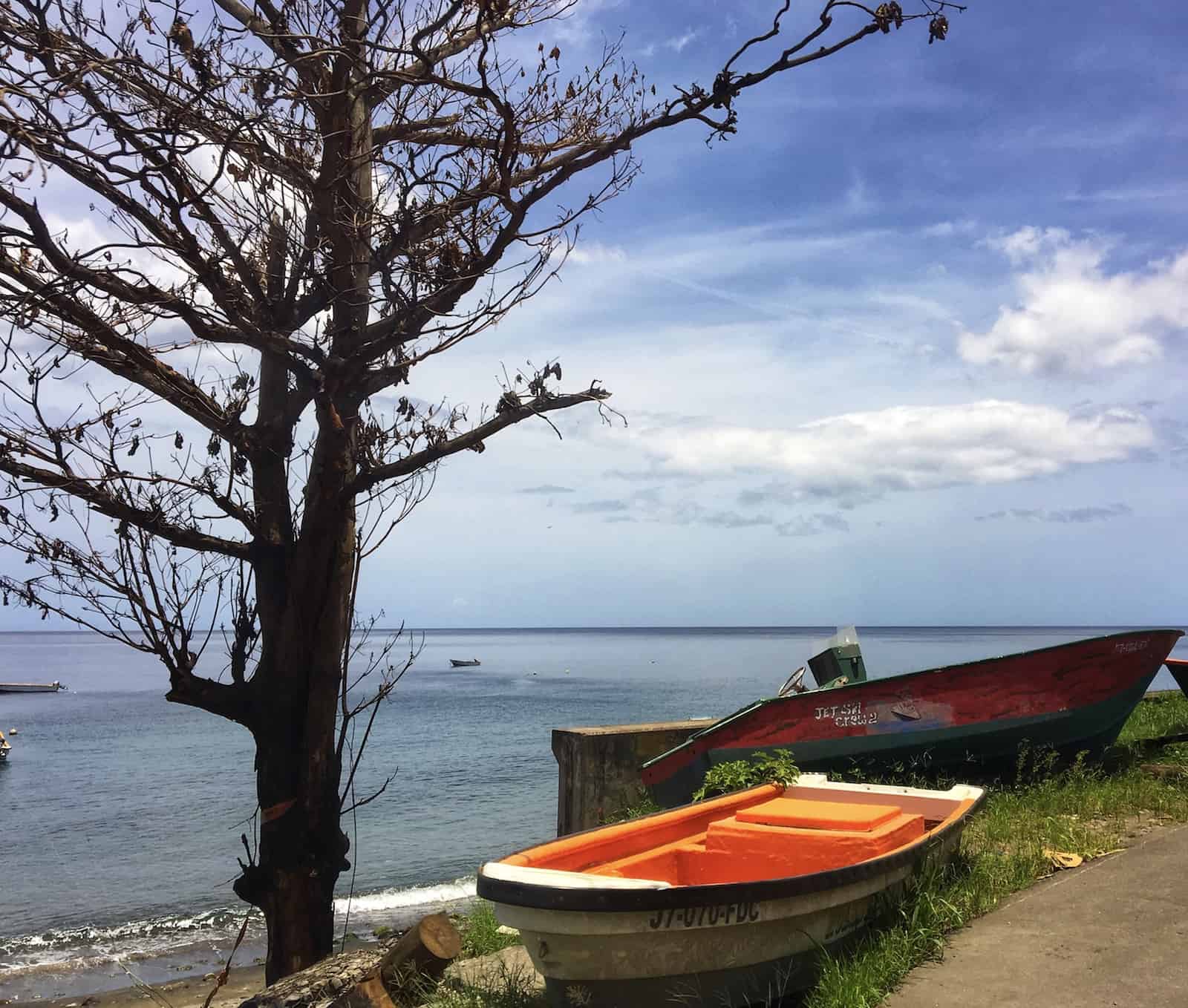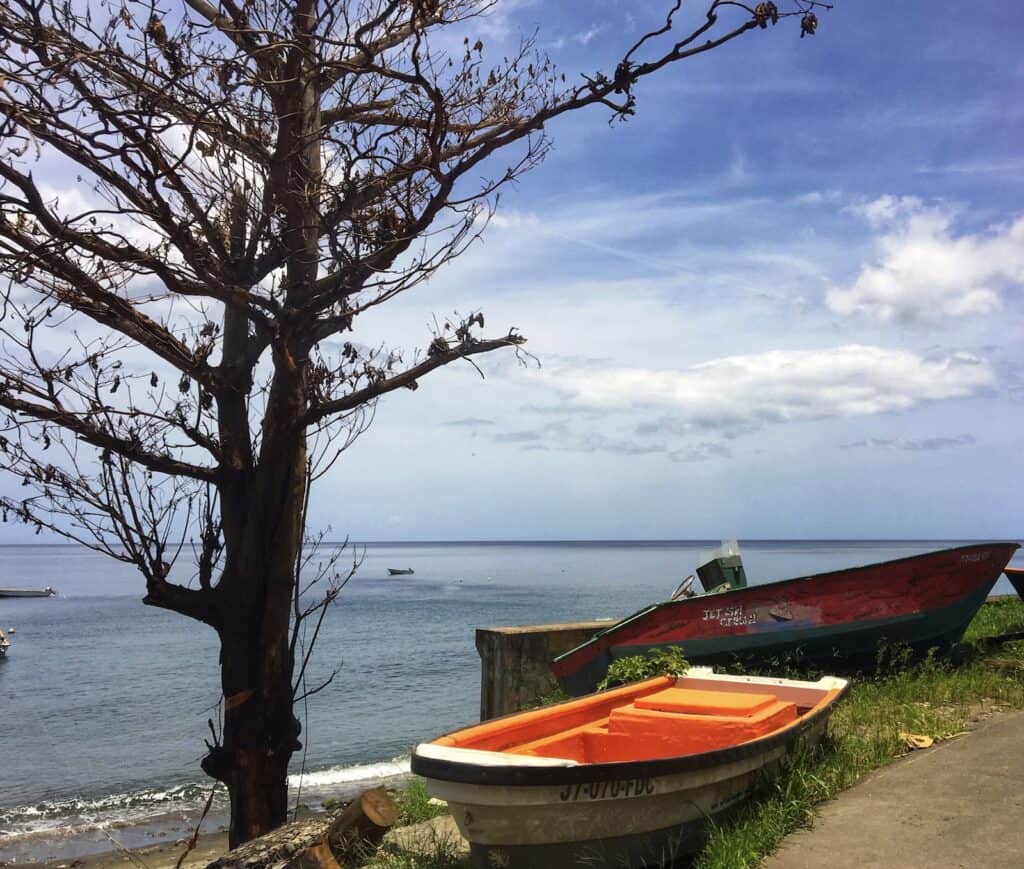 We hiked through a national park to swim at a waterfall. The water was cool and deep, and the view looking up from the water was filled with lush, tropical vegetation.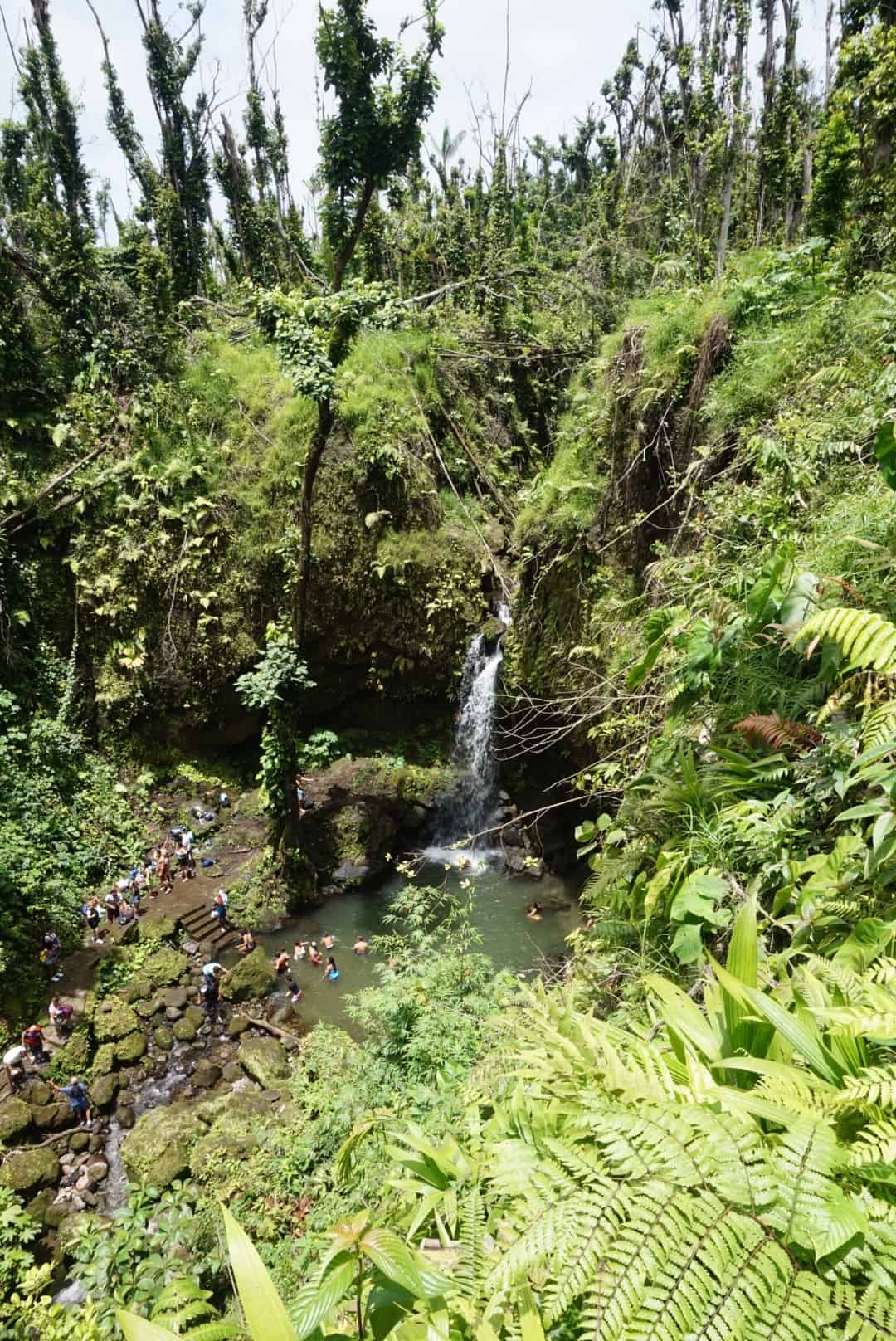 We swam in the warm Caribbean water of a black sand beach…and enjoyed free drinks in the sun.
Dominica was truly a Caribbean adventure. Minus the pirates!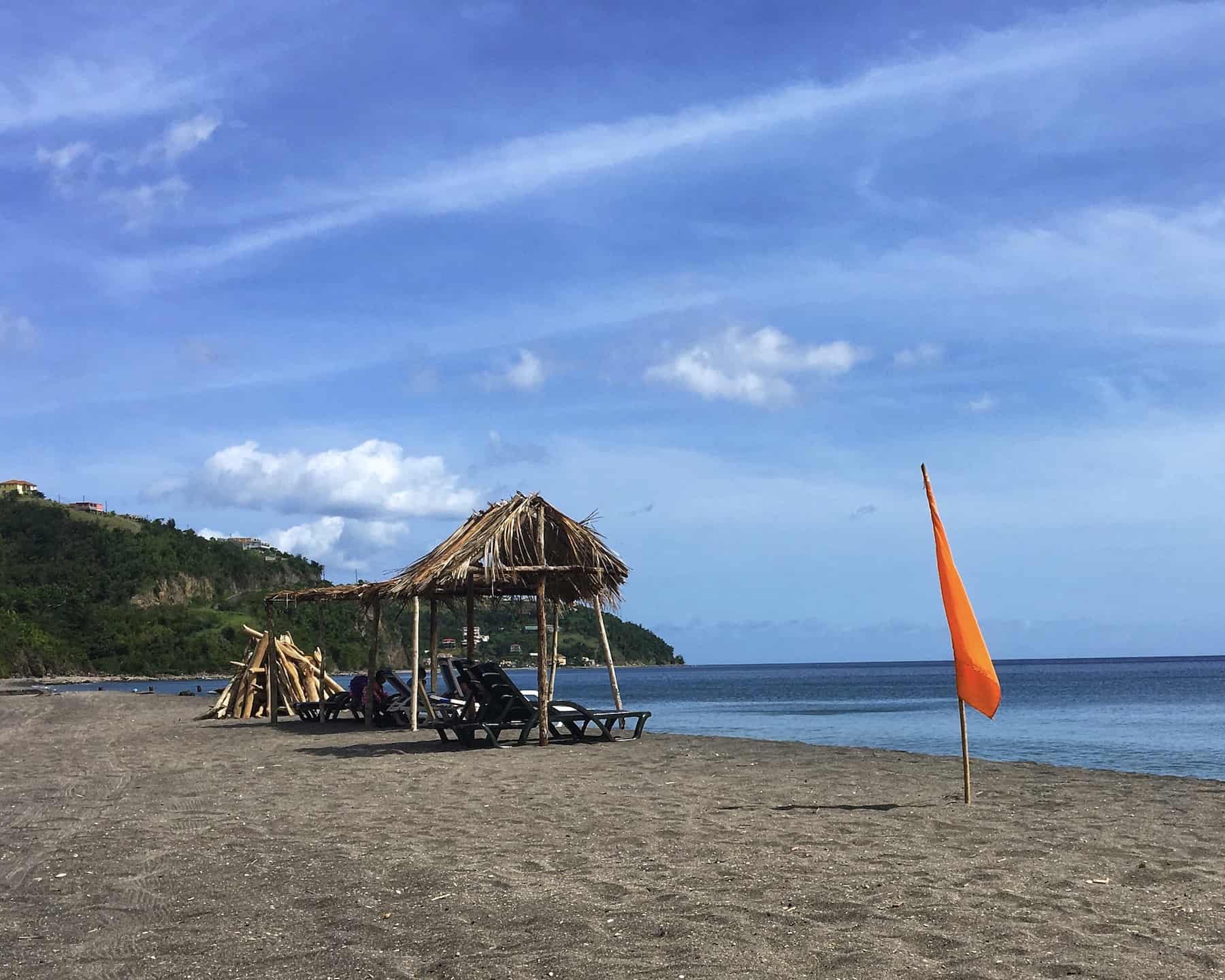 If you go…
Top 3 Experiences in Dominica Not to be Missed:
See the spectacular panoramic views from Morne Bruce
Walk along the black sand beach at Mero Beach
Swim underneath a waterfall at the Emerald Pool
Packing list – special items not to forget:
Water-resistant backpack
Water bottle
Chacos, or waterproof hiking shoes (especially for swimming at the waterfall!)
Eco-friendly sunscreen
Swimsuit and towel
Beach cover-up (nature has no changing rooms)
Dry bag
Waterproof camera or GoPro
Granola bars or energy bars
Special instructions:
Leave your fear of cold water at the door
Wear your swimsuit to the waterfall
Tell your teenage son that yes, he does need shoes for the waterfall because it's rocky
Don't look down if you're sitting by the window on the tour bus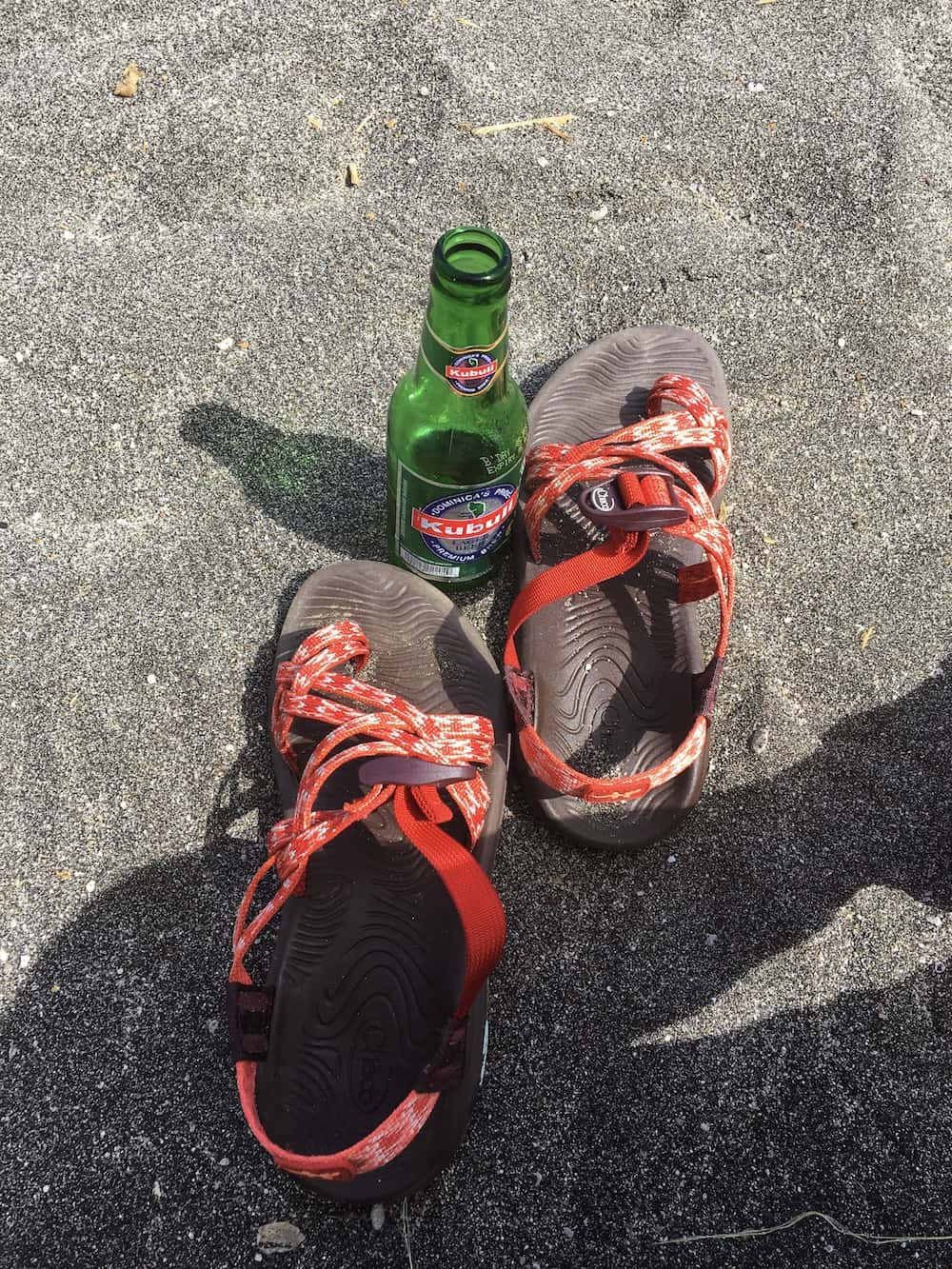 If you liked this post, you may also like this post about what to do in Freeport, Bahamas and this post about where to eat in Miami.
What tropical destinations are you dreaming about visiting this winter? Let me know in the comments!
In the meantime, I'll be warming up underneath 25 blankets while drinking a cup of hot chamomile tea.
Chai for now!