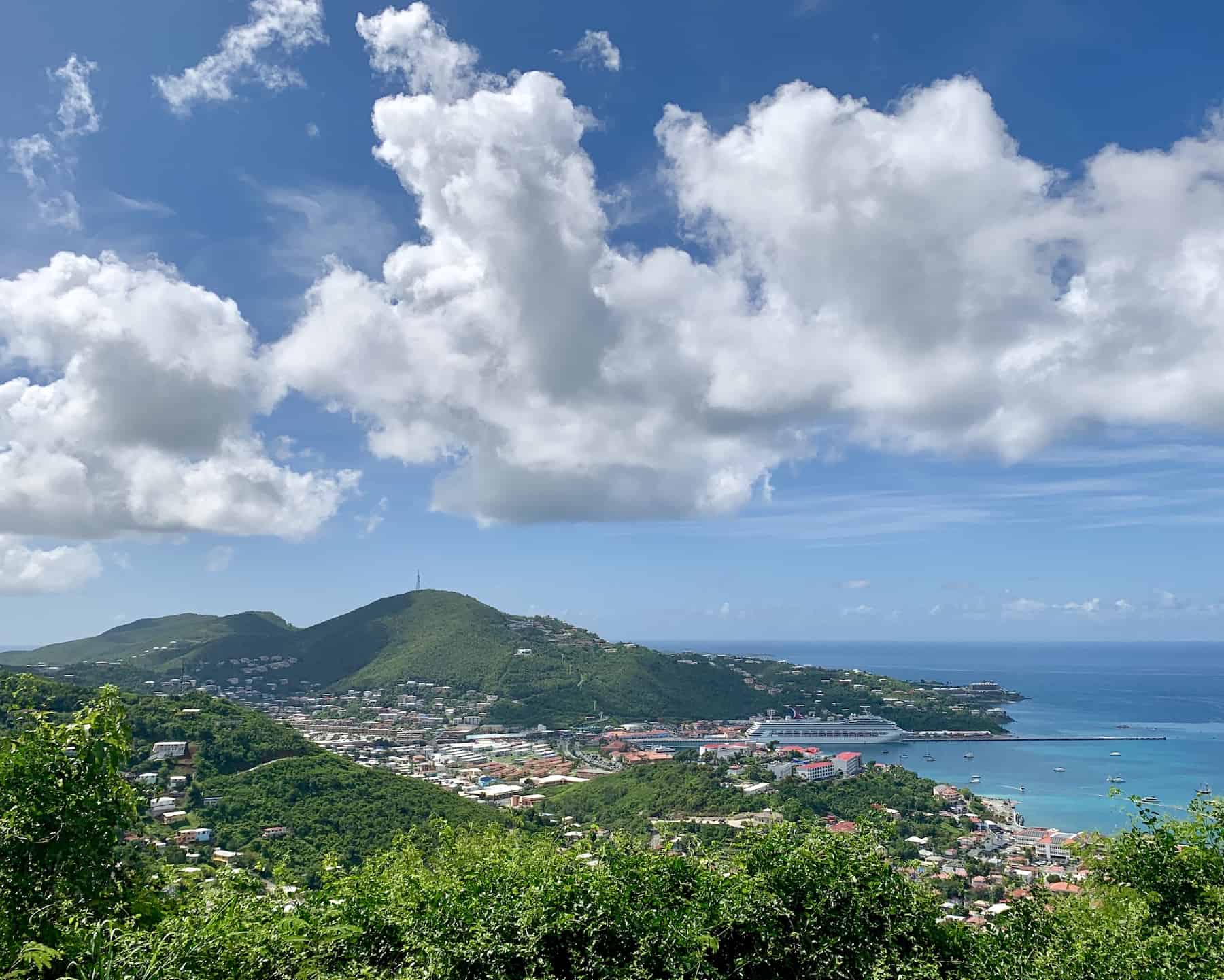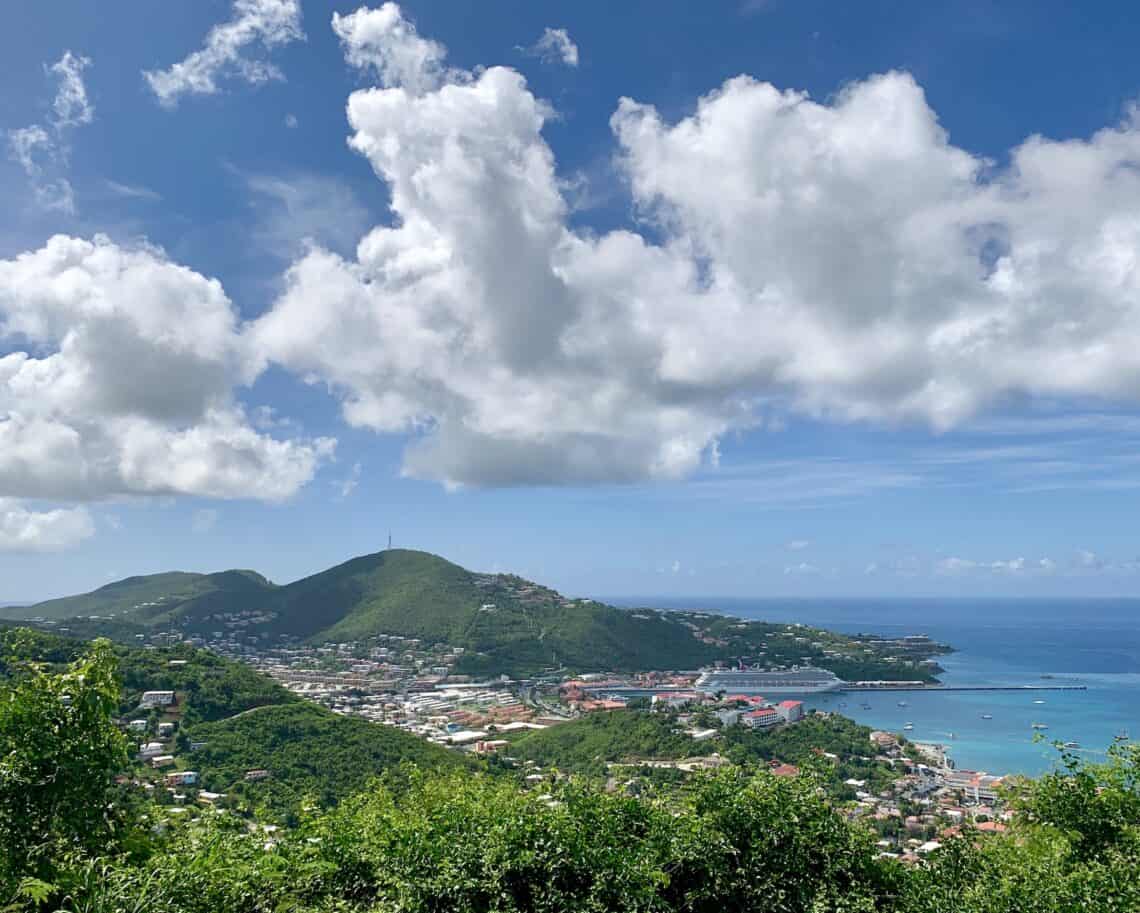 7 Easy Ways to Save Money For an Upcoming Trip
*This post may include affiliate links, which means I may receive a small commission for purchases made through links in this post at no additional cost to you.  Please read my full disclosure here.
Hello Everyone! It's been awhile since my last post, and that's because I've been working on putting together all of this juicy information for you!
Today I want to share with you my top tips for finding extra spending money! These are all my favorite ways to gather up some extra cash before an upcoming trip so that I can do all the fun things, like…
Drink p

iña

coladas in San Juan, Puerto Rico
Go souvenir shopping in Freeport, Bahamas
Take an excursion to the Emerald Pool in Dominica
Every summer for the past several years I've taken my kids on a summer cruise. It used to be that most of my money went to our travel arrangements, with not much left for expenses during our trip. This made it a little stressful, since this put me in the situation of 1) having to be super frugal (what fun is that?!) or 2) spending the money anyway and facing the credit card bill at the end of the trip (also not fun).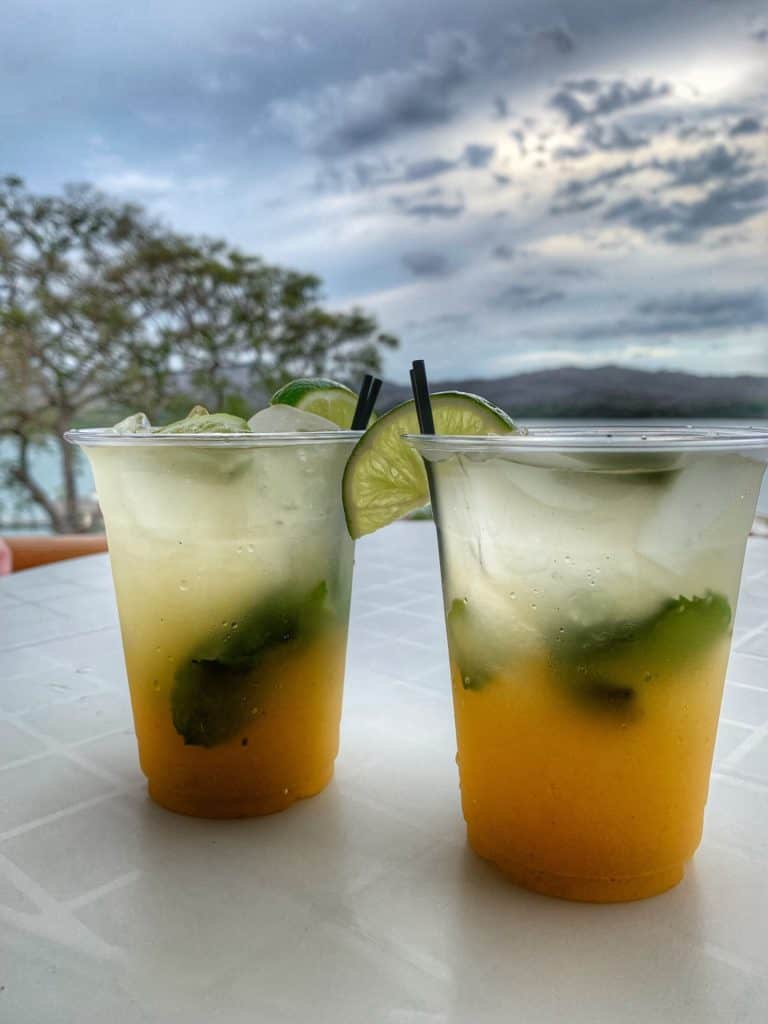 My solution: utilize the endless power of my magical smartphone and put it to work to earn me some money.
In other words, I decided to test out some cash back apps. Once again (similar to me and my green smoothies!), no one I knew was actually using any of these apps. I think I had mostly filtered out any ads or promotions for these apps as background noise, and if they did catch my attention, they seemed like a lot of hassle for only a small amount of money.
However, you know how financial advisors always advise you to give up your daily coffee, telling you how much you could save in a month/year/decade? Well, this is the same concept! The difference, though, is that you don't have to give anything up to save this money. You can earn this money doing everything that you already normally do. How awesome is that!
Right now I'm using a total of seven different apps that either deposit money into my PayPal account or allow me to redeem gift cards. There are definitely more apps to try out – a quick search online found more than 20 – but for this post I'm limiting this list to apps that I've personally been using and have had good experiences with. I'm here to let you know which ones are worth the effort, including how long I've been using each one and how much money I've made. And the best part is, all of these are free!
GetUpside is my favorite app for getting cash back overall.  This is because this app pays cash back on gas, which is something I'm spending money on anyway.  After 4 months of using the app I've earned $31.65, and that was from filling up my car about twice per month.
How to get paid:
PayPal, digital gift card, or check

Cash out to PayPal any time with no fee or minimum balance if you refer one person and they actively use the app.
What's great:
Get cash back when you fill up your gas tank by opening the app, claiming an offer, and uploading a picture of your receipt. This process takes less than a minute to complete.
What you should know:
Supercharge your savings:
Combine GetUpside with other gas station offers. Use a gas discount app (like the BPme app) to save 5¢ per gallon, in addition to the money you'll receive from claiming offers at gas stations through GetUpside.
Since GetUpside requires a credit card, pay with a credit card that pays cash back (just be sure to pay off your card at the end of the month so that you don't pay interest!).
Refer your friends to use GetUpside, and you'll earn money every time they get gas, plus you'll earn money from their referrals, too.
Sign up using my referral link to get a bonus added to your account!
I've earned by far the most money through Ibotta than any other cash back app I've used – over $650 so far in 2 years.  This app lets you earn cash back on groceries (which is mainly what I use it for), as well as online purchases (similar to Rakuten).  There's a little more effort involved than with GetUpside if you're redeeming grocery offers, but the payoff is much higher.
How to get paid:
PayPal or digital gift card once you reach a $20 balance
What's great:
Ibotta has lots of grocery offers to choose from, and there's almost always "any item" offers so you can get cash back for your receipt, even when you don't purchase any items with offers.
What you should know:
It can sometimes be time-consuming to add individual offers for groceries. I recommend doing this before you get to the store, preferably when you're making your shopping list.
Supercharge your savings:
Complete bonus offers to get extra cash back.  I completed one last month that paid me $10 on top of the cash back I received for purchasing specific products.
Compare the online offers to Rakuten to compare which app has the best offer.
Sign up using my referral link and get a $10 bonus!
I started using Rakuten (back when it was Ebates) about 2 years ago, and I've earned $192 so far.  Whenever I have online shopping to do, I always check the cash back offers in this app first before I make a purchase.
How to get paid:
PayPal or check after the end of every quarter, when you have at least $5 in your account
What's great:
Earn cash back for purchases you make online, including some unexpected things like TurboTax, Lyft, and Groupon.
What you should know:
For some cash back offers, if you add items to your cart before clicking through Rakuten, you won't receive your cash back. This hasn't happened to me yet, but it's something to be aware of (you can check this in the Special Conditions section of the offer).
Supercharge your savings:
If you're planning to make an in-store purchase at a store that has online ordering available with in-store pickup, order through Rakuten to get cash back.
Sign up using my referral link and get a $30 bonus!
Receipt Hog is an app that lets you earn coins that can be redeemed for cash by uploading receipts from stores like supermarkets, convenience stores and drug stores. I've had the Receipt Hog app for over 4 months now and I have yet to cash in my coins. I have 1229 coins so far, and 1000 coins can be cashed in for $5.
How to get paid:
PayPal, Amazon gift card, or Visa prepaid card once you reach 1000 coins
What's great:
This app requires very minimal effort to use – all that's required is a picture of your receipt.
What you should know:
While the effort is really low to use this app, the amount you earn is also very low (at least in my experience). However, I'll take that extra $5 I made from uploading my receipts!
Supercharge your savings:
Take those receipts you scanned for GetUpside and Ibotta and scan them with Receipt Hog for an almost effortless way to increase your cash back.
I stopped using the printable coupons at Coupons.com years ago after having too many problems with them than it was worth. Instead, I switched to using their digital coupons, which work much better and are better for the environment! I have not tried adding offers to any loyalty cards yet, so I can't vouch for how well those work.
How to get paid:
What's great:
Receive the money directly to your PayPal account as soon as your coupon submission is approved (usually a couple days or so).
What you should know:
Coupons have to be selected in the app or online before you purchase the items, otherwise your submission will be denied (speaking from experience here).
Supercharge your savings:
Add Coupons.com to your grocery shopping routine with Ibotta to potentially find more savings.
Fetch is quick and easy to use, like Receipt Hog, but with the potential to earn more cash back by earning extra points on specific products.  Fetch lets you upload receipts from supermarkets, convenience stores and pet stores to earn points that can be redeemed for gift cards.  I've earned almost 8,000 points in 4 months (1,000 points = $1).
How to get paid:
Digital gift card or Visa/MasterCard reward card, which you can redeem at 3,000 points for $3
What's great:
Fetch is another low-effort app, as all that is really required is a picture of your receipt to earn points.
What you should know:
With Fetch, there isn't an option to receive cash to your PayPal account.  Instead, use it to earn gift cards, which you can use to cover purchases for your upcoming trip.
Supercharge your savings:
Sign up with the promo code BCMXN to get 2,000 bonus points!
Google Opinion Rewards is one of two apps on this list that doesn't require any spending in order to earn money. Instead, you fill out super short surveys (it usually takes me less than one minute – seriously) and earn cash that gets paid to your PayPal account. I've received $3.78 so far in the past couple months, for only a few minutes of answering easy questions.
How to get paid:
PayPal, automatically when you reach $2
What's great:
Earn cash to your PayPal account for very little effort, and without having to buy anything.
What you should know:
Surveys usually need to be answered within 24 hours, and may not be sent very frequently.
Supercharge your savings:
Use Google Opinion Rewards to supplement your PayPal account with additional money, since you'll already be filling it up with money from GetUpside, Ibotta, and the other apps on this list!
I hope you found this list of cash back apps useful and informative, and that it brings you an abundance of extra money to use on your next vacation!
How do you plan on spending your freshly earned cash? Let me know in the comments!
Chai for now!