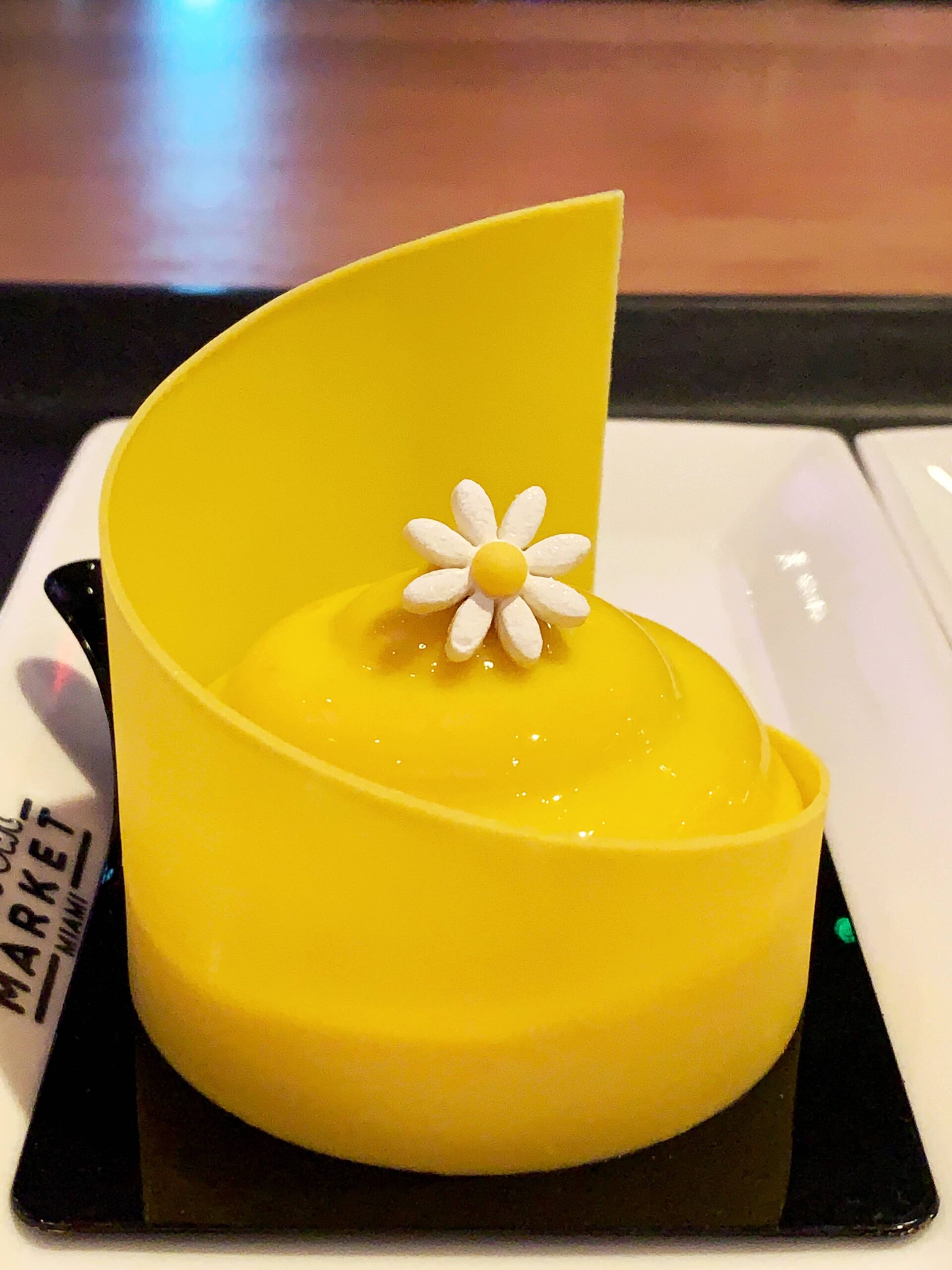 9 Must-Visit Restaurants in South Beach Miami
*This post may include affiliate links, which means I may receive a small commission for purchases made through links in this post at no additional cost to you.  Please read my full disclosure here.
There are so many great places to eat and drink while on vacation in South Beach, Miami. In this post, I'm sharing the nine must-visit restaurants to add to your itinerary for breakfast, lunch, and dinner while in South Beach.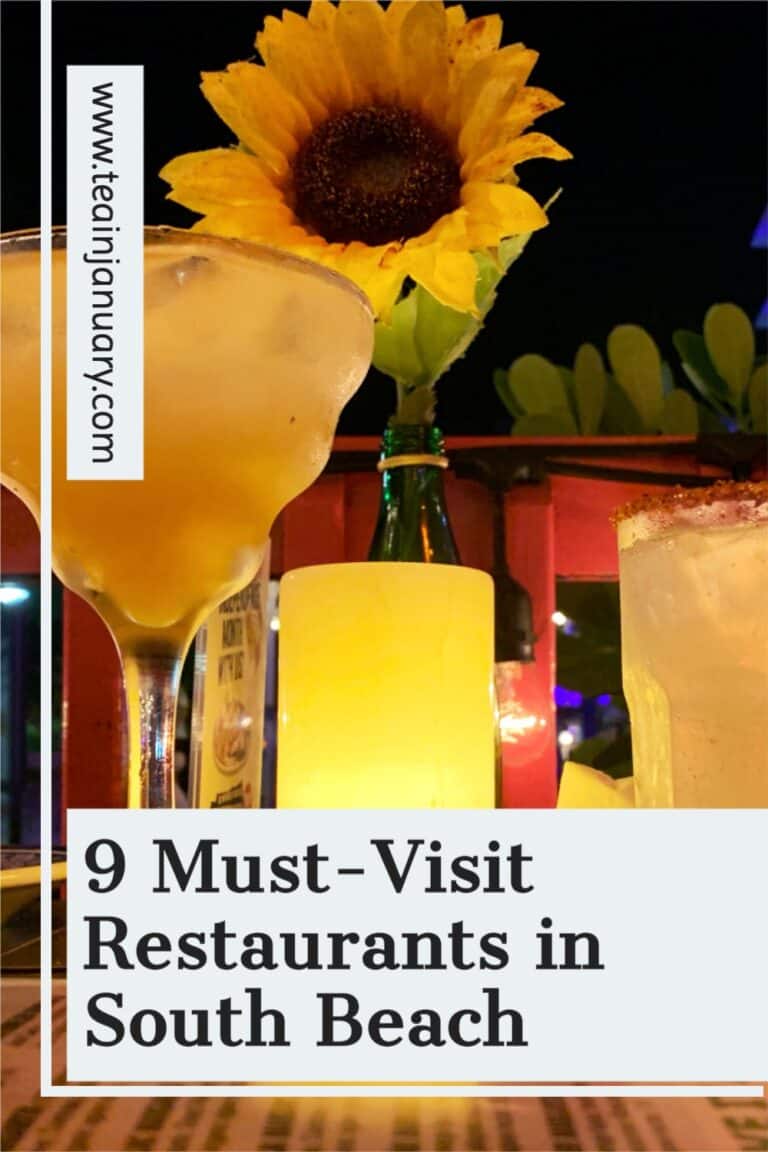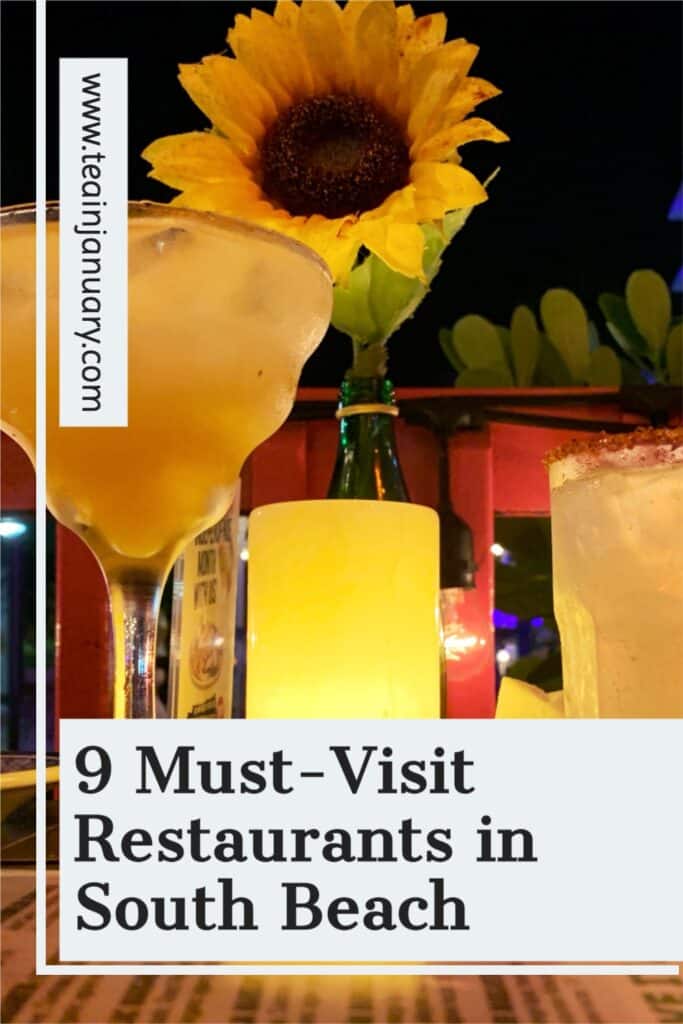 The beach is beautiful, but the amazing food is definitely worth the trip as well! And if you happen to be staying at Loews Miami Beach Hotel (or in the vicinity), all of these places are easily within walking distance.
South Beach Restaurants Map
Check out this Google Map to see where the South Beach restaurants in this post are located. You can also save this map to your phone for future reference!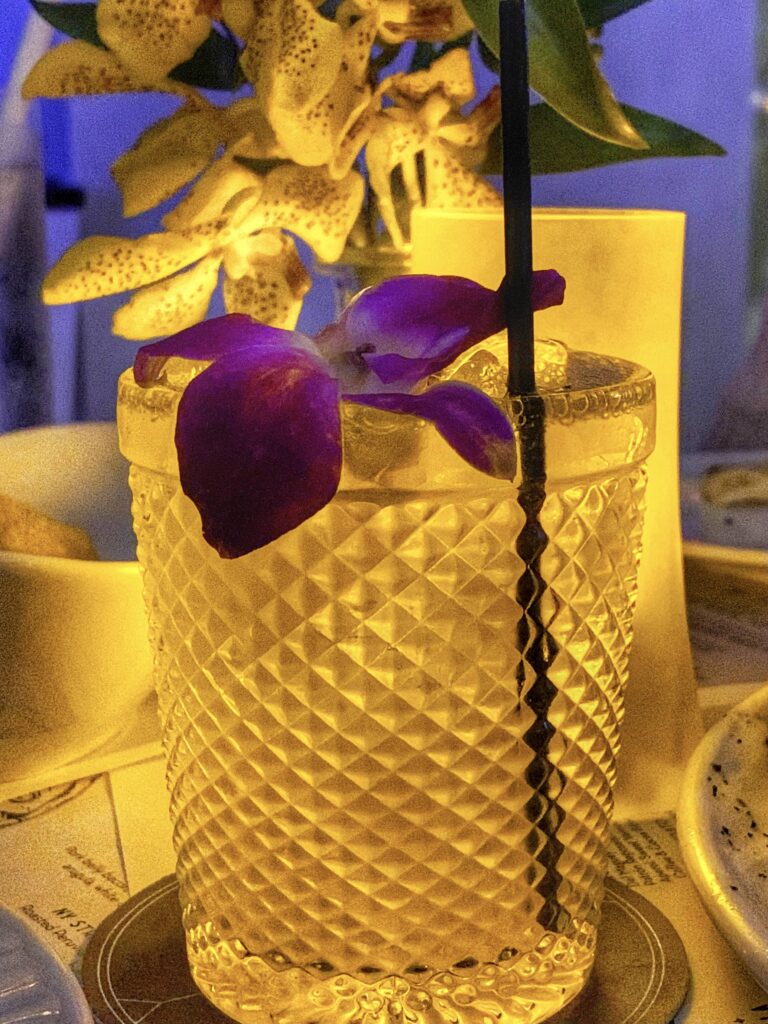 Bar Collins is an upscale bar and restaurant located inside Loews Miami Beach Hotel. Even if you're not staying at the hotel, it's worth checking this place out if you're looking for somewhere away from the crowds in South Beach.
The food and drinks at Bar Collins are all top-notch. The margherita pizza exceeded our expectations, and the freshly made guacamole was so good. Not to mention the tiramisu was one of the best we've ever had! They also make a fantastic Mai Tai and Raspberry 75 cocktail.
Check out the menu for Bar Collins.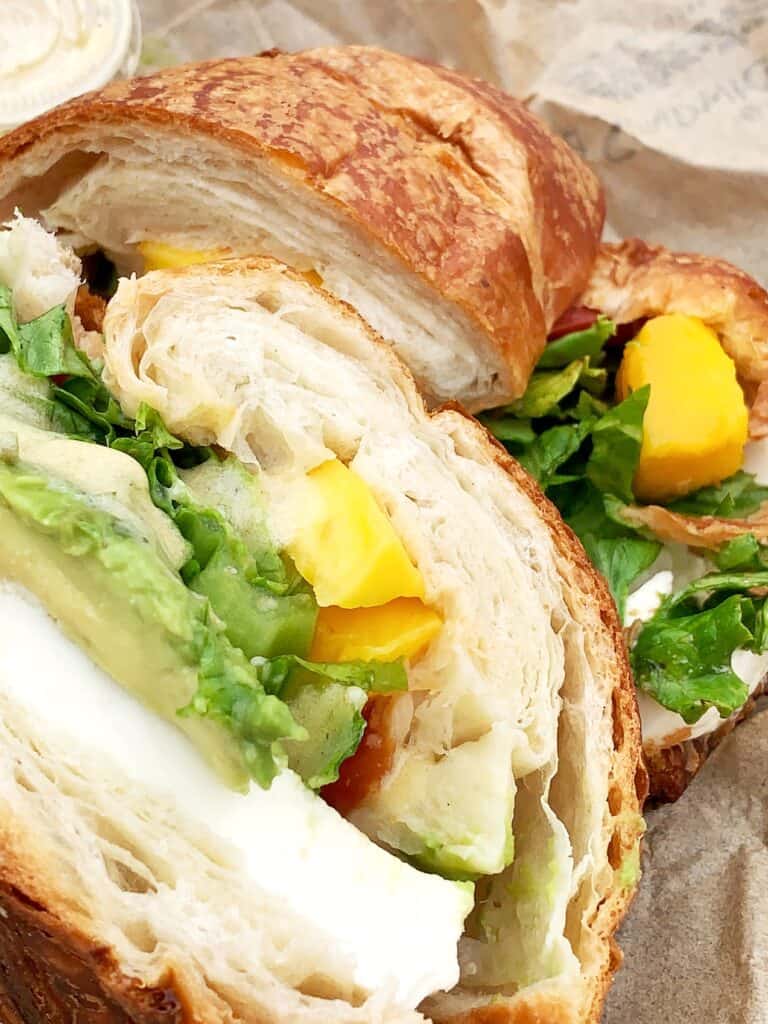 If you only visit one restaurant from this list, make it this one. La Sandwicherie is arguably one of the best restaurants in South Beach to get a sandwich. The sandwiches here are super delicious and come with a tasty vinaigrette sauce, also known as The Magic Sauce. I'm seriously considering going back to Miami just for these sandwiches!
La Sandwicherie has vegetarian and vegan options, as well as salads, juices, smoothies, and milkshakes. I recommend trying the Tropical Signature Sandwich on a croissant. It has fresh mozzarella and avocado layered with pineapple, mango and papaya.
Check out at the menu at La Sandwicherie and let me know which sandwich you're excited to try!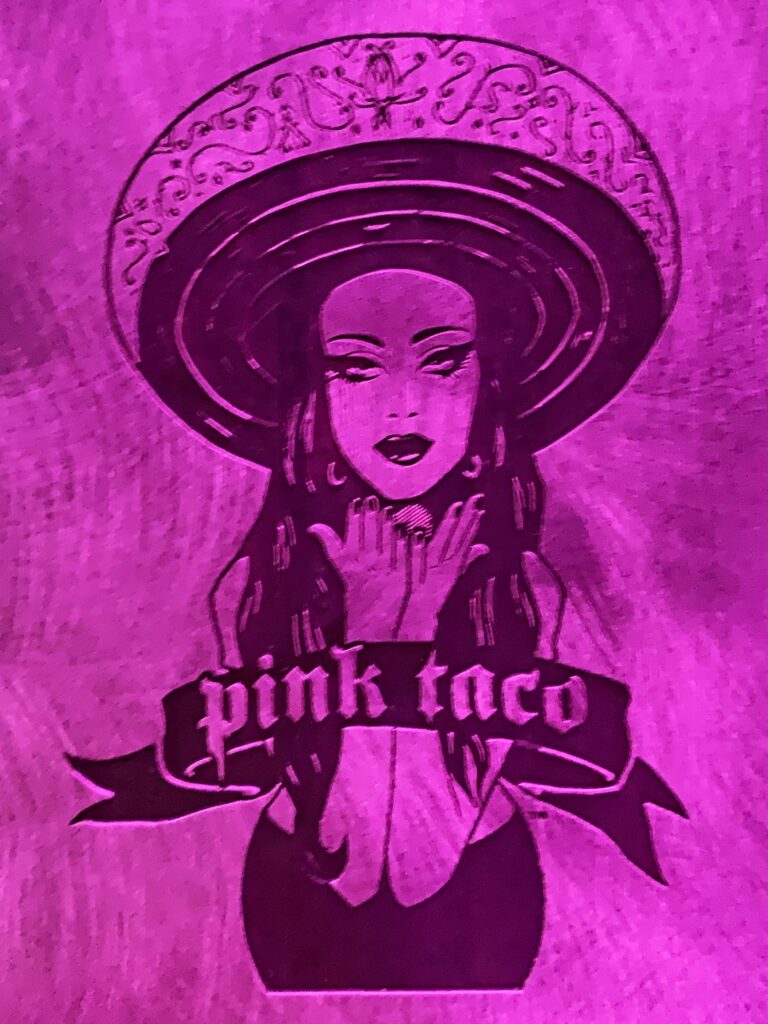 If you're looking for a place to eat on a Tuesday night, head over to Pink Taco. With outdoor seating and neon pink lighting, you can enjoy house margaritas, unique tacos and street corn from their Taco Tuesday menu. I highly recommend the sweet potato tacos, which are made with pink corn tortillas!
Check out the Pink Taco menu to see everything they have to offer at their Miami location.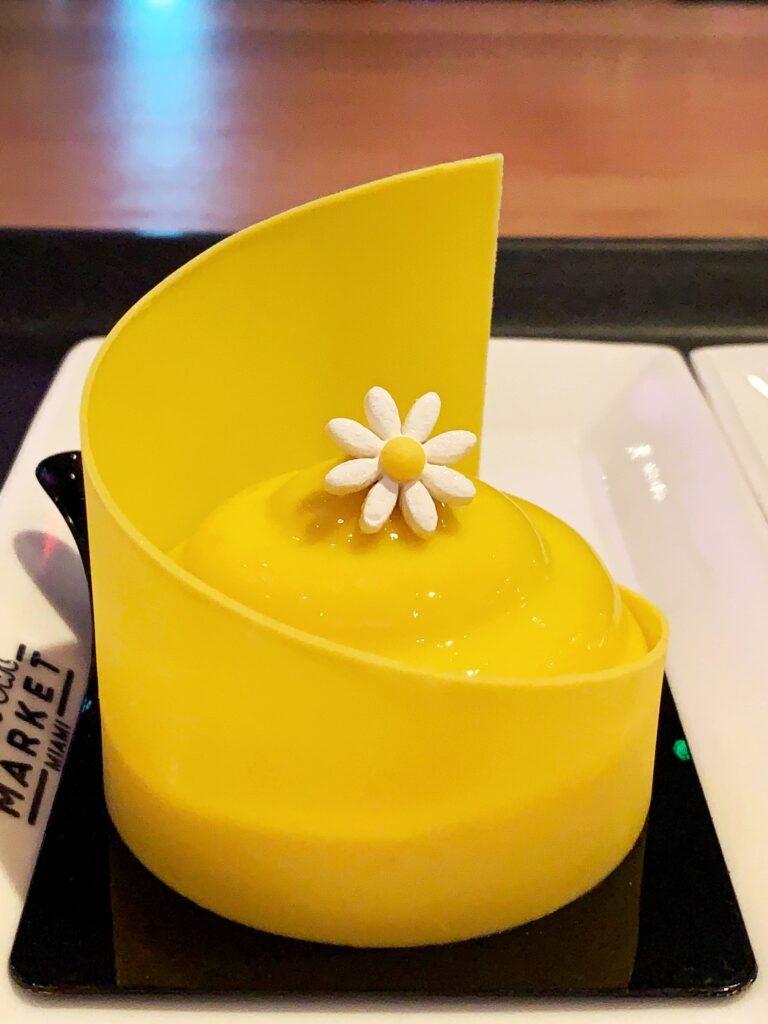 Bachour is named after the award-winning pastry chef, Antonio Bachour. When I first wrote this post, the location I visited was inside Time Out Market in South Beach. However, this food hall sadly announced their closing. Luckily you can still visit the main location for Bachour in Coral Gables!
The petits gateaux are truly works of art and not to be missed on your trip to South Beach! I recommend trying the Caribbean cake, with flavors of banana and passion fruit.
Check out the menu at Bachour.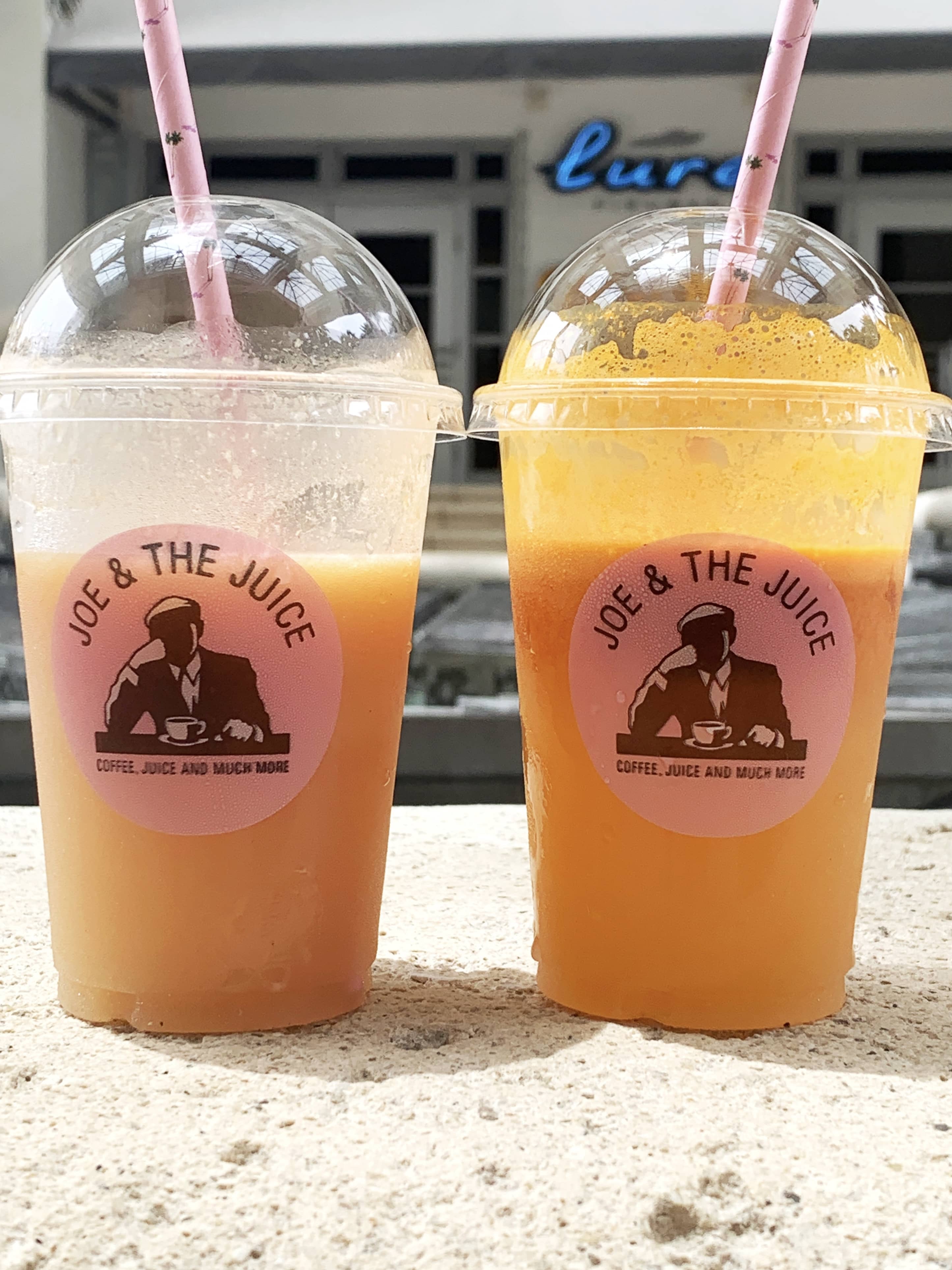 Before heading to the beach, you'll want to stop by and grab some refreshing juice to enjoy while sitting in the sun. Joe & the Juice is located directly across from Loews Miami Beach Hotel, and they have all kinds of freshly made juices to choose from. Two juices to try are Go Away Doc, with apples, carrots, and ginger, and Energizer, with apples, red grapefruit, and ginger.
Check out the menu for Joe & the Juice at their Miami location. They also have coffee, shakes, and sandwiches.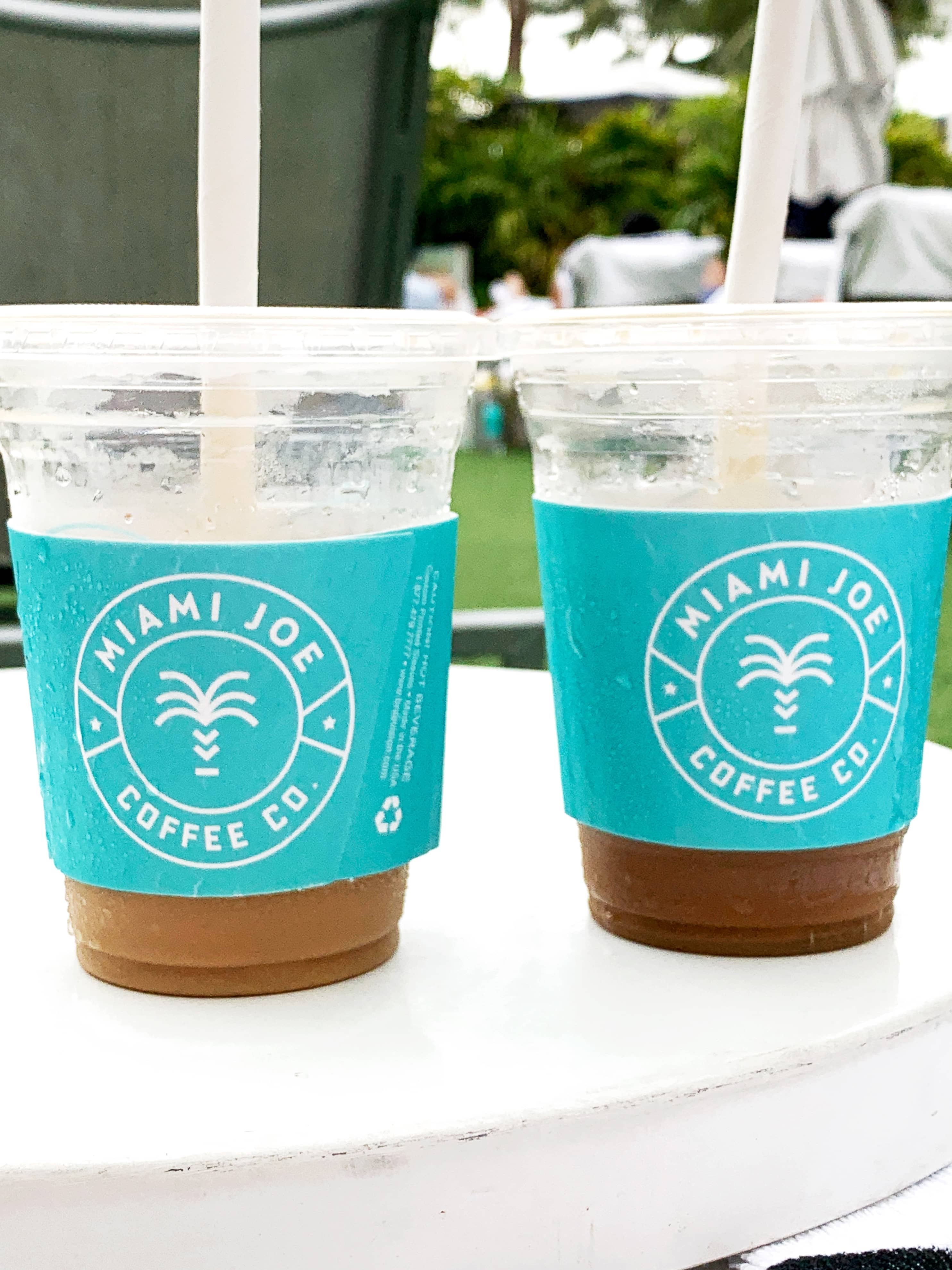 Finding good coffee is an absolute necessity while traveling, and Miami Joe Coffee is a great option for your morning latte in South Beach. They even have a location right inside Loews Miami Beach Hotel, which made it super convenient during our stay. We tried the vanilla latte and macchiato with almond milk, and of course we drank half of our drinks before I could take a picture.
Check out the Miami Joe Coffee Co menu at their location inside the Loews Hotel. They also have smoothies, pastries, and snacks.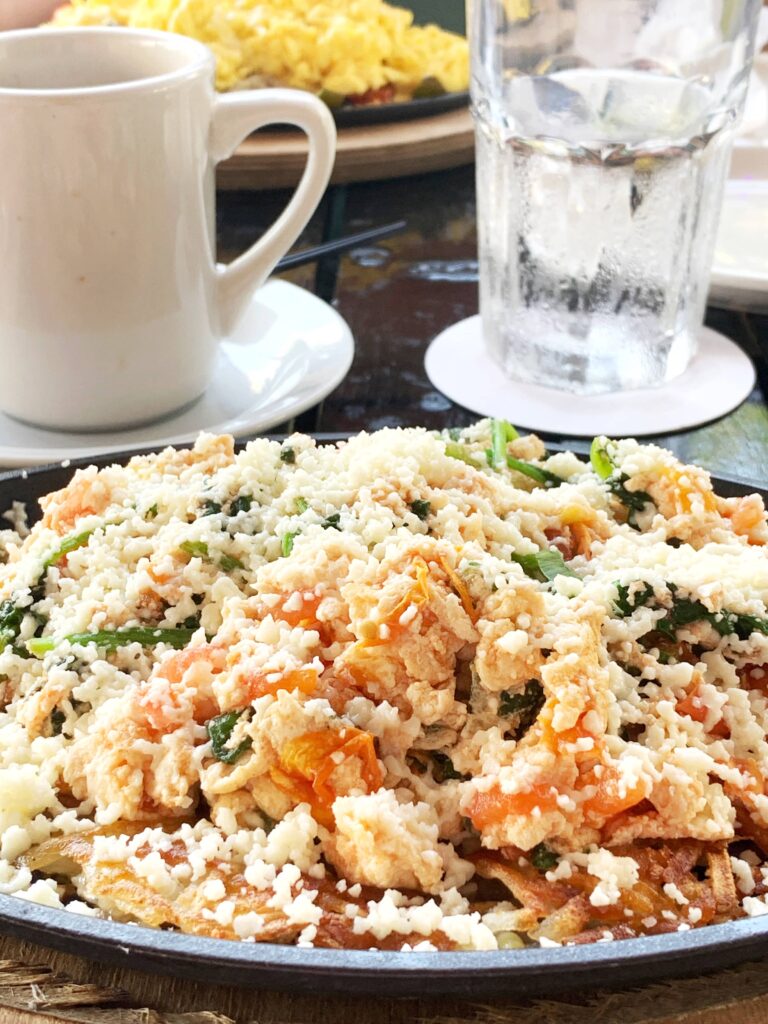 Naked Taco is a great place to eat breakfast in South Beach with outdoor seating. They serve breakfast everyday from 8-11am, and on the weekends they have a special brunch menu from 11am-4pm. The South Beach Skillet and Veggies Skillet were both super delicious breakfast items and highly recommended.
Check out the Naked Taco breakfast menu to see everything they have at their Miami Beach location.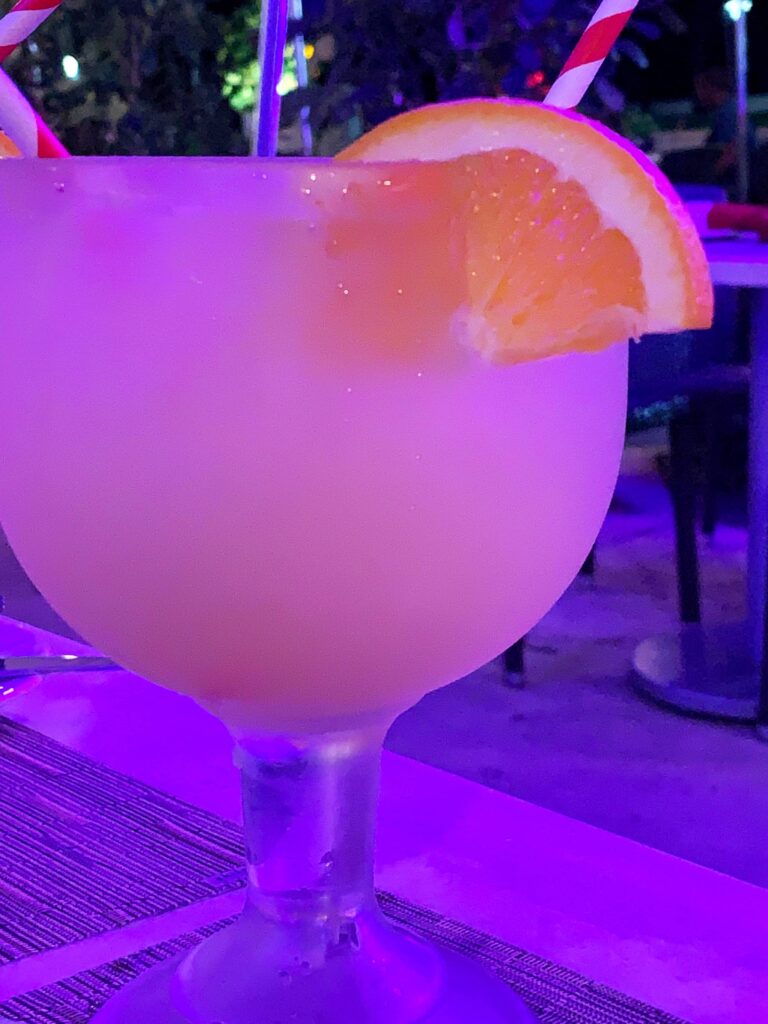 Il Bolognese is located on Ocean Drive, and it's an easy walk from Loews Miami Beach Hotel. This place caught our eye for their large plates of pasta, not to mention the huge margaritas! The fettucine alfredo was out of this world, and the Mangorita was everything you'd want in a mango margarita.
Check out the menu at Il Bolognese.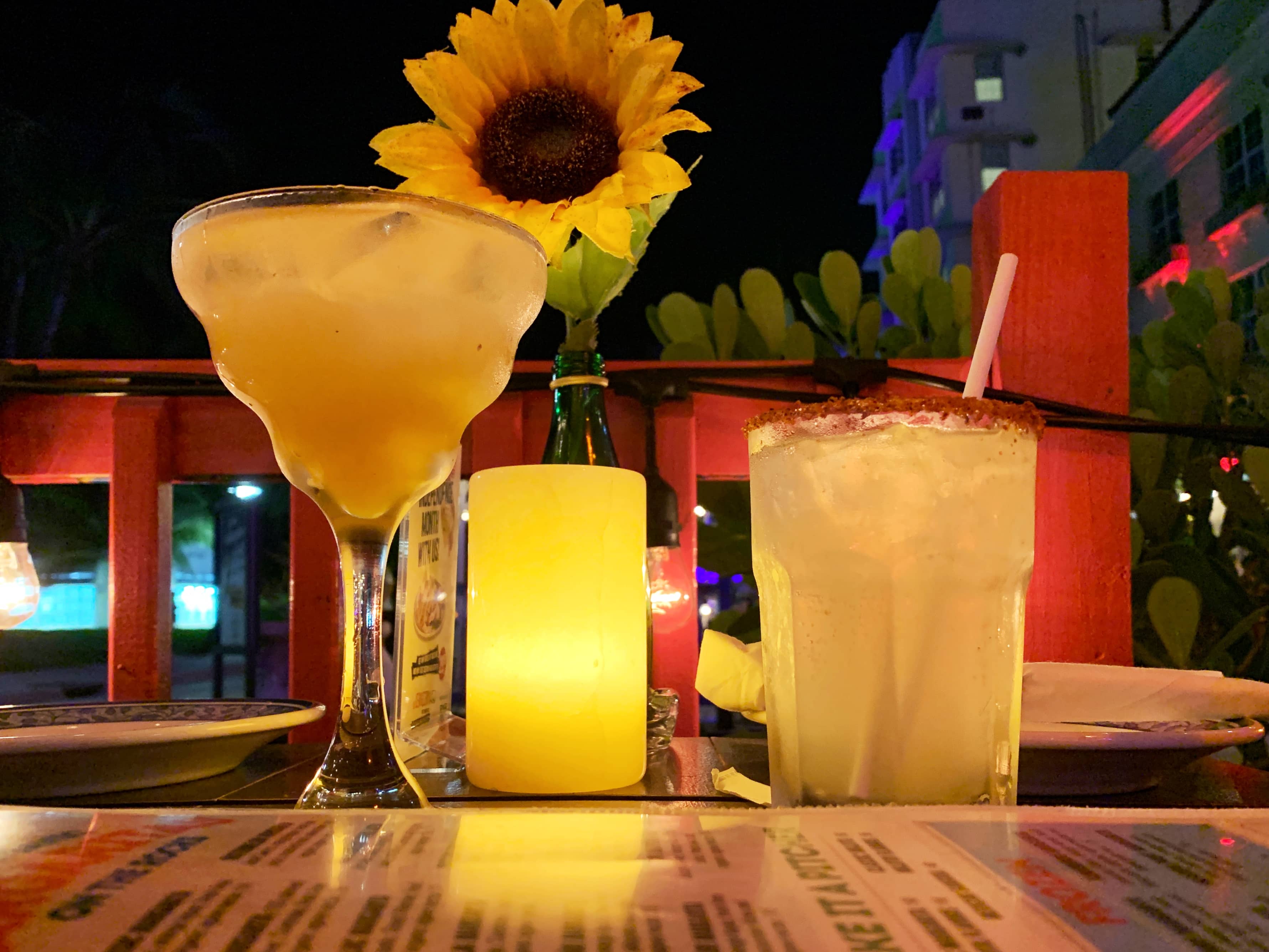 If you're looking for a fun place to sit outside and enjoy appetizers and drinks in South Beach, check out La Cerveceria de Barrio. You NEED to try the classic elotes and a plate of delicious nachos – don't skip out on the pickled jalapeños! If you like mezcal, you may like the Mezcal Paloma, with its distinctive smoky flavor. Otherwise, I'd recommend trying the passion fruit margarita!
Check out the menu for La Cerveceria de Barrio at their Ocean Drive location.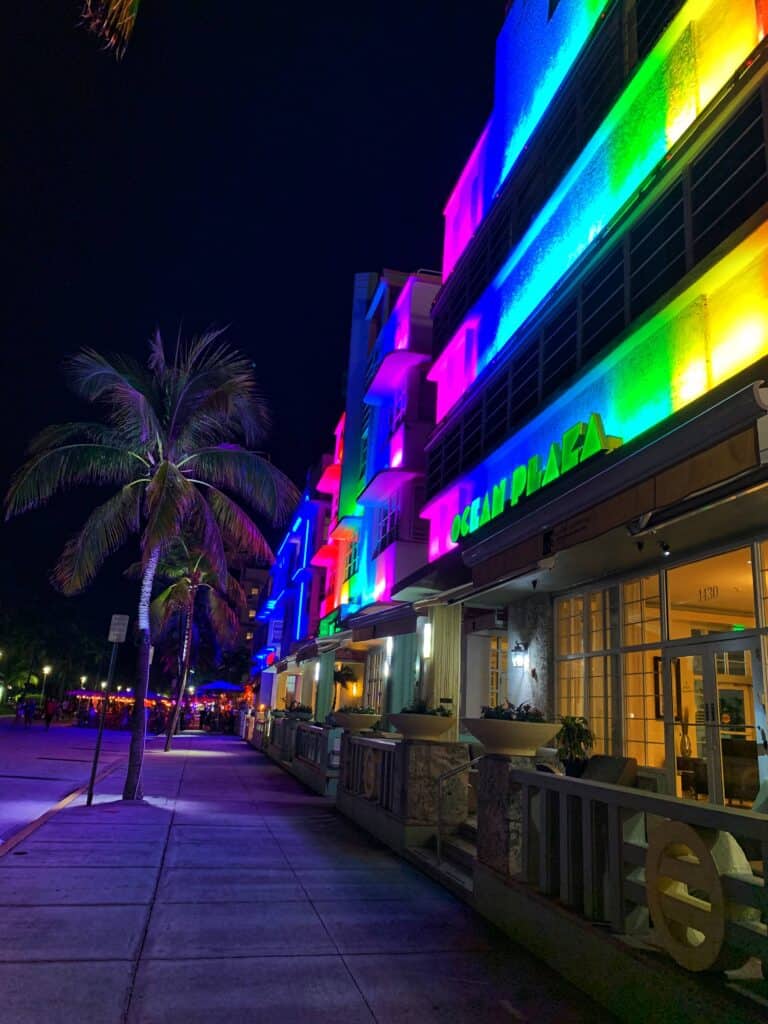 I hope you found this list of restaurants in South Beach to be helpful in planning your next trip. Let me know in the comments which ones you visit!
If you liked this post, you may also like this post on what to do in a day in Freeport, Bahamas.
Chai for now!