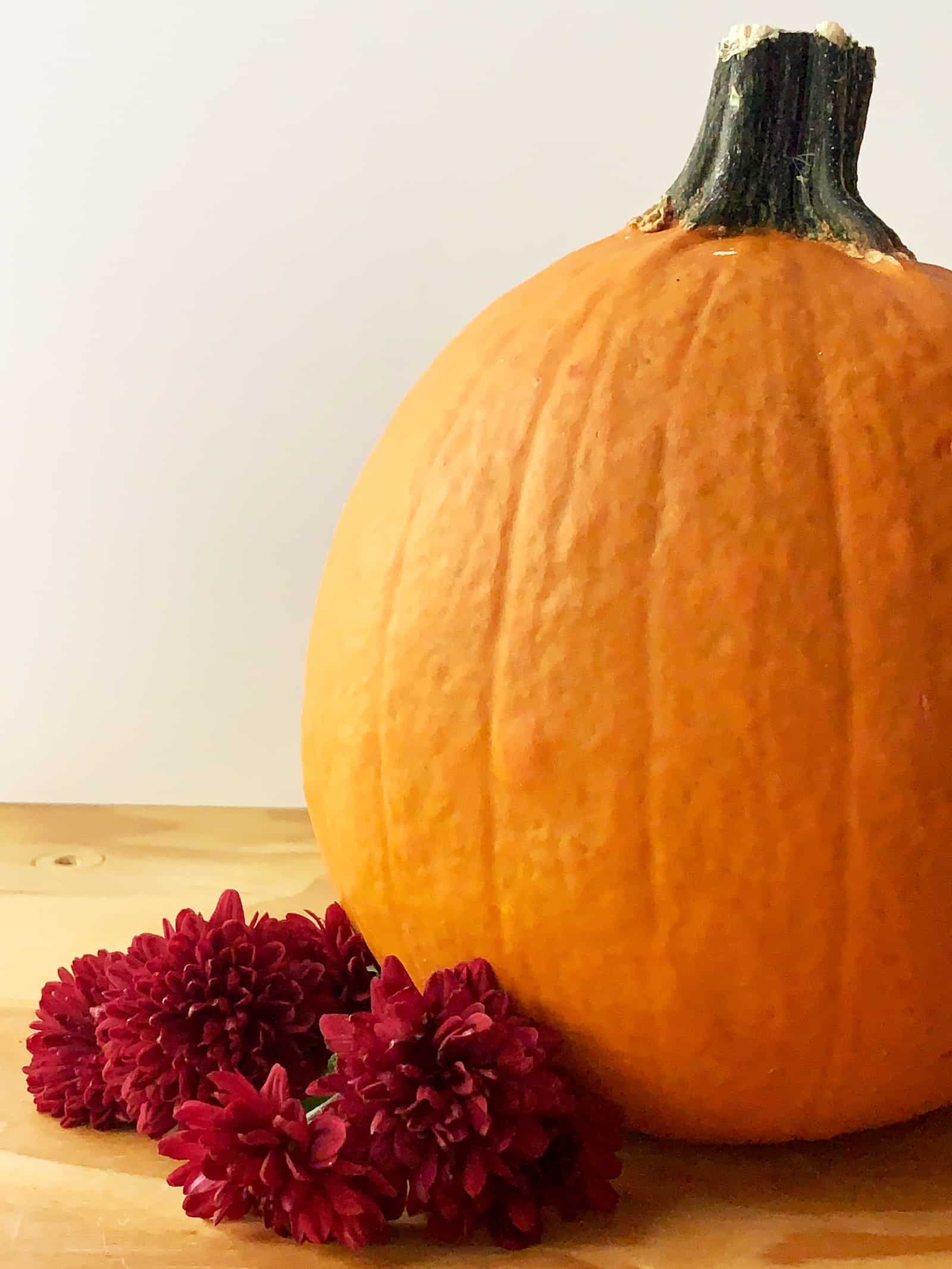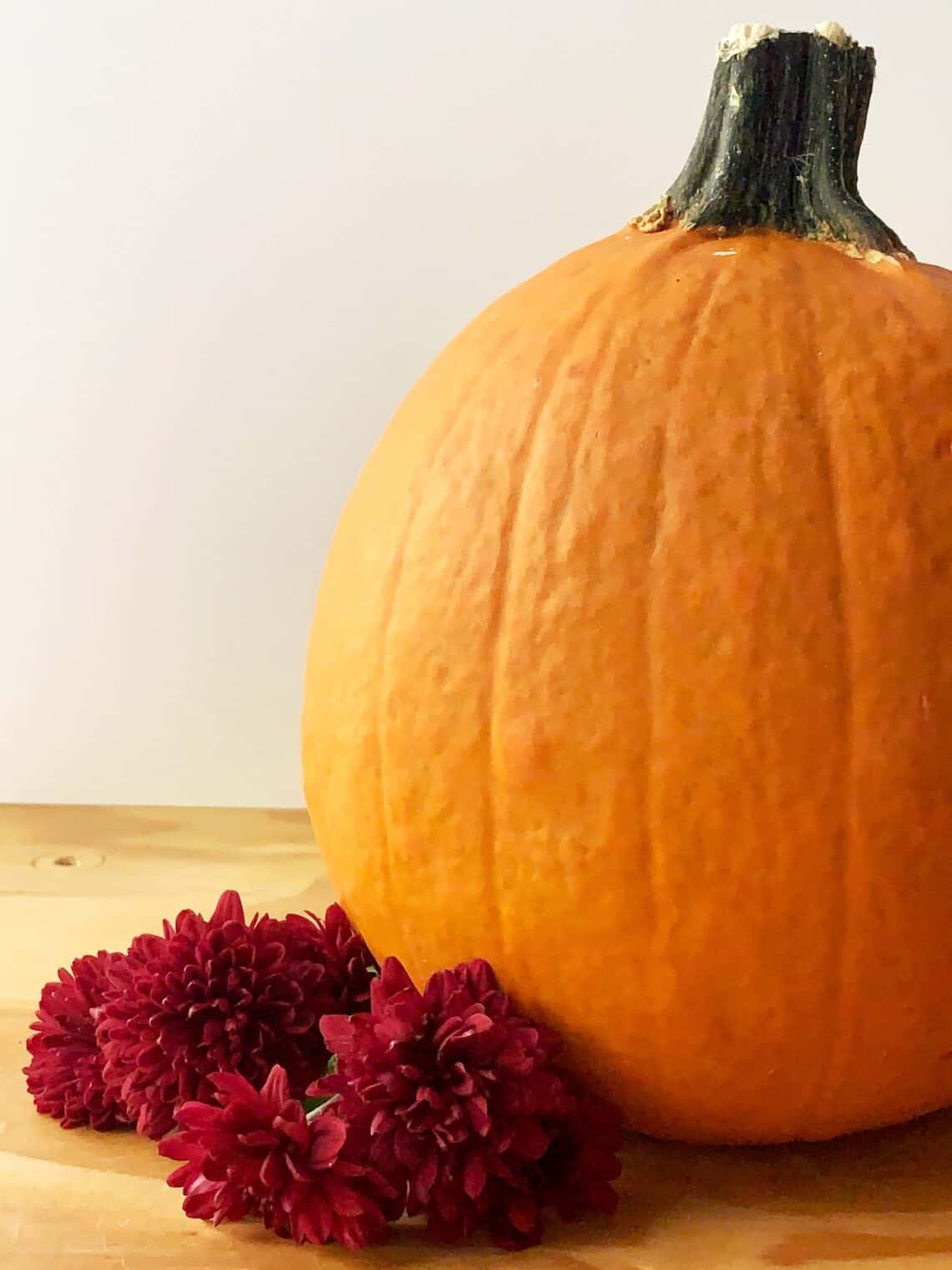 How to Make Homemade Pumpkin Puree
*This post may include affiliate links, which means I may receive a small commission for purchases made through links in this post at no additional cost to you.  Please read my full disclosure here.
Homemade pumpkin puree became my new fall tradition only a couple years ago now. I was walking through the farmer's market one fall day, shopping for a pumpkin to put on my front porch for Halloween. Then I saw all the cute little pie pumpkins! Of course I had to buy one – and then figure out what to do with it!
I've always made pumpkin recipes in the fall, like pumpkin bread and pumpkin cheesecake. It never occurred to me to make the pumpkin puree for these recipes. Once I made this switch, I found that this homemade pumpkin puree takes pumpkin recipes to the next level. It's like a secret ingredient that instantly transforms your pumpkin pie into something magical. And it's really easy to make.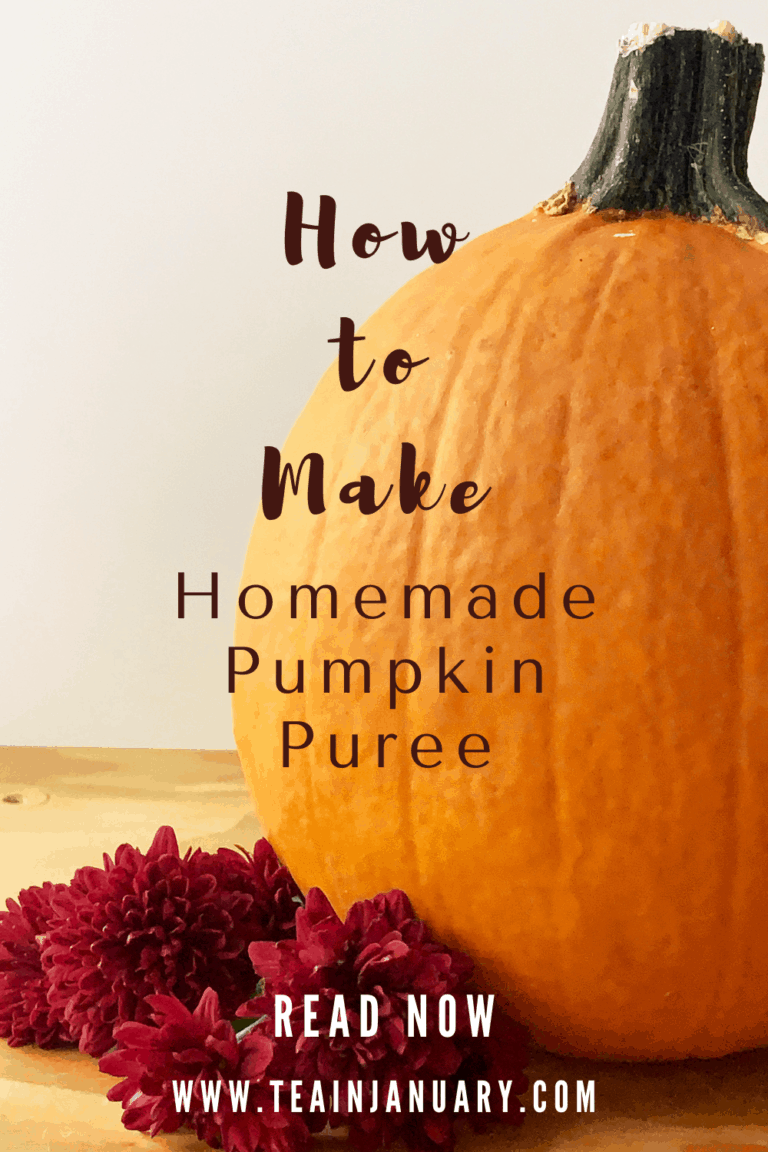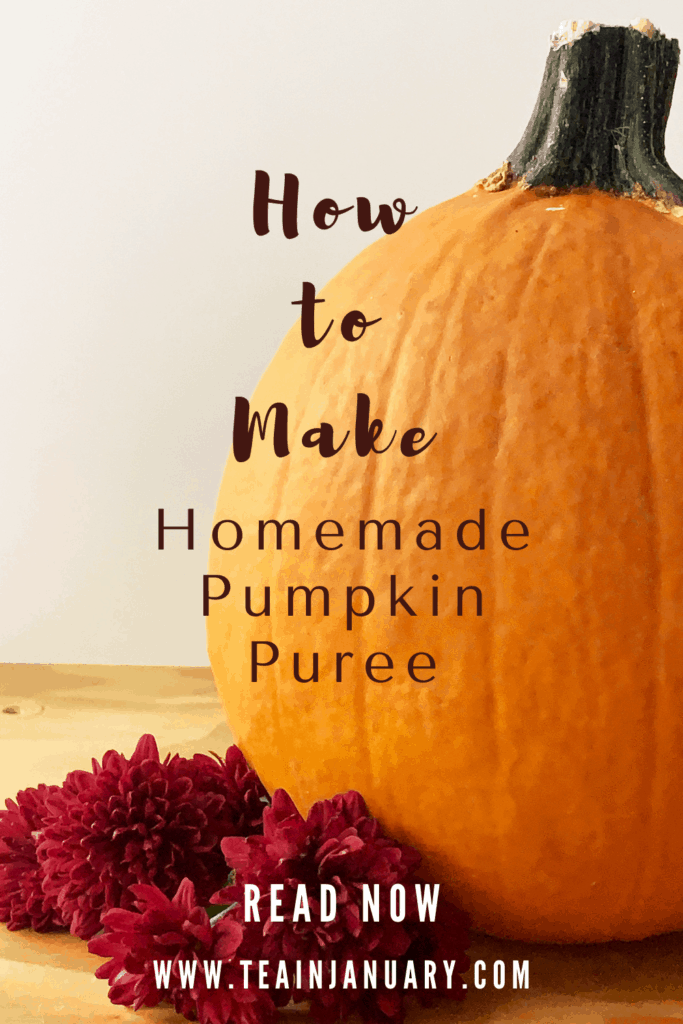 Here's how to make homemade pumpkin puree that you can use in all your favorite pumpkin recipes – and make it part of your new fall tradition, too!
What you'll need:
Instructions for Making Homemade Pumpkin Puree
Time needed: 2 hours.
Yields ~ 2 cups pumpkin puree
Preheat the oven to 350º F and line a cookie sheet with aluminum foil.

Alternatively, you can lightly spray the cookie sheet with nonstick cooking spray.

Cut the pie pumpkin in half using a large, sharp knife.

Starting at the top near the stem, carefully cut from the top down into each side of the pumpkin. Pull the two halves apart. Scoop out the seeds using a large spoon. Save the seeds to make roasted pumpkin seeds if you'd like.

Place the pumpkin halves on the cookie sheet, cut side down. Bake for 45 – 60 minutes.

The pumpkin will look golden brown and start to carmelize around the edges.

Remove the pumpkin from the oven and let it cool. Scoop out the pumpkin pulp and blend it until smooth.

Store the pumpkin puree in an airtight container in the fridge until you're ready to use it in your favorite recipe!
What's your favorite pumpkin recipe to make? Let me know in the comments!
Chai for now!